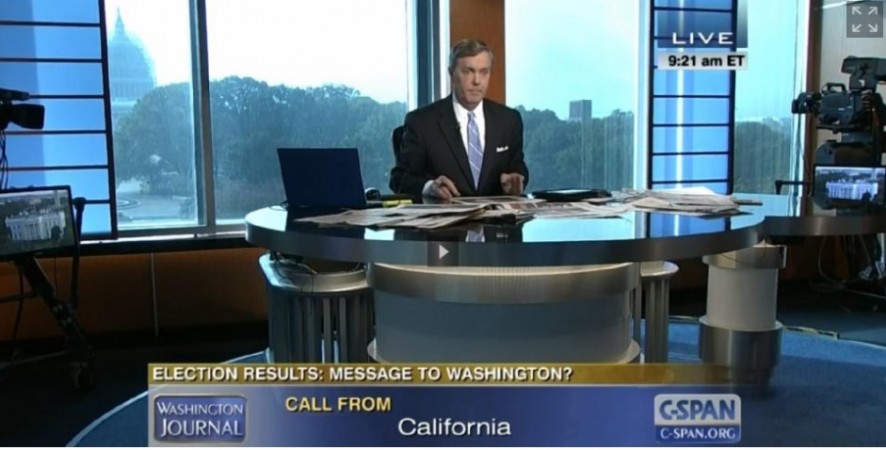 A US political news network just experienced one of the most embarrassing moments, when a live caller dropped the N-word while referring to President Barack Obama.
A California resident – recognised for now only as Anthony -- was called in to the US political news network C-SPAN to discuss the Conservative Party's good results in this week's mid-term elections.
The host of the call-in programme never had an idea about what was to come when the San Diego man started saying: "I would just like to say that the Republicans – and I'm a Republican – please do not overreach." Then, things started getting unexpectedly ugly.
"I know they're going to overreach but I'm telling you, if you advocate for the repeal of Obamacare and you get too extreme, Hillary Clinton will be elected President in 2016."
"This is about race," he said before adding the bombshell word: "The Republicans hate that N***** Obama."
The host of the programme was quick to end the man's rant and apologise to viewers.
"Okey, I'm gonna stop you there," anchor Steve Scully said in reference to the slur. "We're not gonna use that kind of language (sic)."
"You can certainly make your point, but you cross the line when you use language like that," he said.
"And to our viewers and listeners, I want to apologise."
The C-SPAN network, an acronym for 'Cable-Satellite Public Affairs Network, is an American cable and network that focuses on US politics and government affairs.