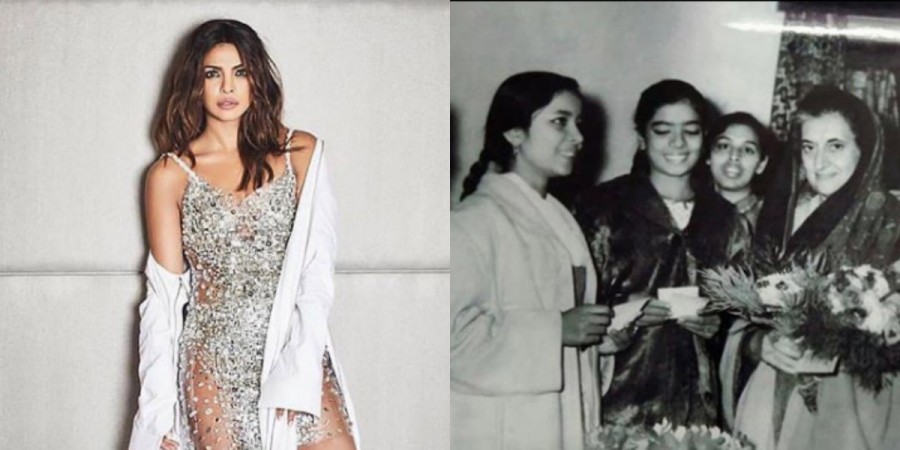 Priyanka Chopra has shared a picture on Instagram which shows her family members with former Prime Minister Indira Gandhi, apparently to mark her 33rd death anniversary.
The picture was captioned as: "An amazing old photo my masi(aunt) @neelaakhouri sent over with her, my mother @madhumalati ,my late grand parents Madhu Jyotsna and Manhar krishna Akhouri with the late former PM of India Indira Gandhi. #just #Roots #history #family." [sic.]
Soon after that, Priyanka was trolled on social media.
One user said: "Lost all respect for you. Can't believe you would glorify this mass murderer. You're such a hypocrite, working with UNICEF and then posting a picture of this witch who brutally murdered Sikhs during 1984. Shame on you!!! You disgust me!" [sic.]
While the other troll said: "how can you put hearts? That woman was a murderer!" [sic.]
And another commented: "This woman is a mass murder??? How are you glorifying her? Shame on u. Doesn't it sicken you that she's putting a mass murderer on a pedestal." [sic.]
While some called it a disgrace and said: "She also supported KP Gill who butchered hundreds of Sikhs :( It's always interesting to see u stand and celebrate someone that committed genocide."
I as a reader, a fan and a journalist saw this picture in the morning and found it harmless. I didn't know that so much will be said and done!
It's really sad. What is the harm in sharing this picture? She was our former Prime Minister and so much negativity is uncalled for.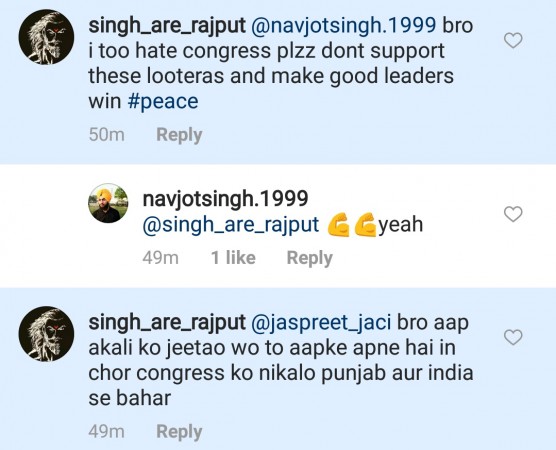 This ain't the first time when the actress is being targetted by trollers on social media! Chopra doesn't give hoots to trolls or those who slam her for reasons best known to them. But we are surely proud of the actress for giving it back to the haters, in style. And we will wait for Priyanka's response to so much hate on this picture.