In a shocking turn of events, television stars Sachin Shroff and Juhi Parmar are rumoured to be heading for divorce after eight years of marriage.
According to reports, the couple has been dealing with a troubled married life for the past couple of years and living separately for over one year or so. Sachin and Juhi's four-year-old daughter Samaira resides with her mother.
The reports also say that there is no scope for reconciliation and the couple will soon file for divorce.
"While everything was fine during the initial years of marriage, trouble started brewing over a period of time. Differences crept into their relationship, which now seems irreconcilable. Sachin was conspicuous by his absence even at the launch of Juhi's mythological show Siddharth Kumar Tewary's Karmphal Data Shani," a source close to the couple told the Times of India.
"They have been staying separately for almost a year. Samaira stays with Juhi, who will soon file for divorce. There is no chance of reconciliation," the source added.
In 2011, reports of their marriage hitting a rough patch had made headlines but Juhi and Sachin had then refuted the news claiming them to be baseless.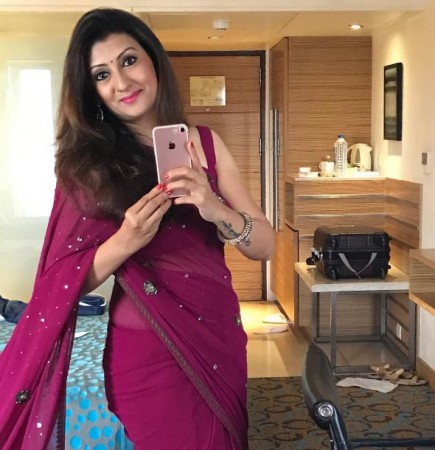 Juhi had received her biggest break in TV industry when she became a household name for her portrayal as Kumkum in Ekta Kapoor's Kumkum: Ek Pyara Sa Bandhan. She had also emerged as the winner of Bigg Boss 5. The gorgeous actress is currently seen in mythological show Shani.
Sachin, on the other hand, has worked in popular shows like Balika Vadhu, Banoo Main Teri Dulhan and Saat Phere.