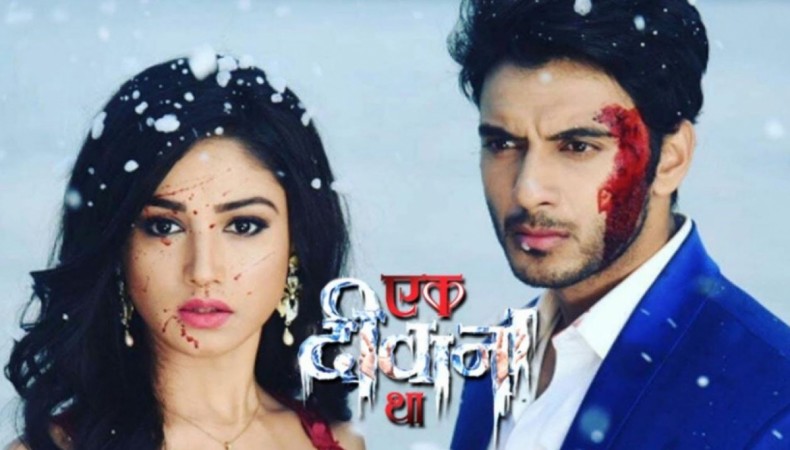 Of late, television shows have become quite progressive in terms of showcasing intimate scenes to its family audience. However, Sony TV's Ek Deewana Tha has gone a notch higher by shooting a scene, which can be called the most scandalous scenes to be ever shown on television.
According to a SpotboyE report, it is a suhaag raat (first night) sequence wherein the husband and wife will be joined by another man. Shocking isn't it!
Yes, the bride will share the bed with her former lover and her new husband for a night of passionate love. The scene is being shot on Namik Paul, Donal Bisht and Vikram Aditya Singh.
While this is a big risk taken by makers to grab eyeballs given that the Indian society isn't open to such move, let us tell you that the makers have carefully written the sequence and that it shouldn't disappoint viewers.
Confused? Let us make it clear that the bride's former lover is a ghost, which means that the newly-weds will be getting intimate with a ghost in their bed.
Sony TV's Ek Deewana Tha narrates the story of Shiv (Namik) who died in an accident and his love for Sharanya (Donal) who is suffering from memory loss or amnesia after being in a coma for two years.
Sharanya has no recollection of the last few years of her life and that's when Vyom (Vikram) enters her lift claiming himself to be Sharanya's boyfriend.
Ek Deewana Tha showcases mysterious incidents wherein Sharanya feels the presence of a spirit that keeps hurting Vyom both mentally as well as physically.