After the massive success of Baahubali 2, Prabhas has become the latest sensation of the country. Besides thousands of marriage proposals, many actresses were also keen to work with him. But things aren't working for the makers of Prabhas' next, Saaho.
Read: Baahubali 3 on the cards; Mission Impossible, King Arthur writers to join SS Rajamouli's team?
Rumour has it that the makers of Saaho, who are on a hunt for the leading actress, have approached several Bollywood actresses to star opposite the actor. Apparently, Disha Patani and Shraddha Kapoor were approached for the role but the ladies got snubbed by the makers after they quoted a huge fee.
Given that both Disha and Shraddha, have limited box office hits to their credit, with the latter's previous two films - Rock On 2 and Ok Jaanu - having tanked at the box office, asking for a whopper of a fee isn't reasonable.
Talking about Shraddha, who was the first choice for the role, a source told DNA: "Shraddha was our first choice. She wanted Rs. 8 crore. We were shocked. We don't pay that kind of money to actors in Telugu cinema. But she wouldn't budge. She was like, 'I love the script and I'd love to work with Prabhas. But the price remains unchanged.' We fled."

Disha, on the other hand, was rude to the makers besides quoting a hefty fee. All these issues eventually forced the makers to drop her name. "She started her career in Telugu cinema. So we thought she would be keenly interested in the project, as it stars Prabhas." To their surprise, she played hard to get. "Disha wouldn't meet us. When she finally did, she said she'd let us know. Later, her team members informed us that she liked the script, but would want Rs. 5 crore as her fee. We want to know which Bollywood producer pays Disha that kind of money?" the source added.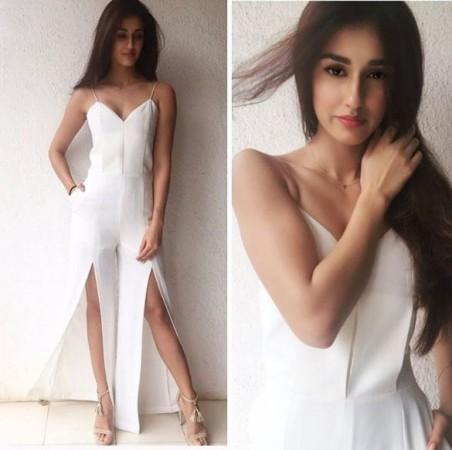 Earlier, Katrina Kaif and Mohenjo Daro actress Pooja Hegde were considered for the role, but the deal didn't materialise either.