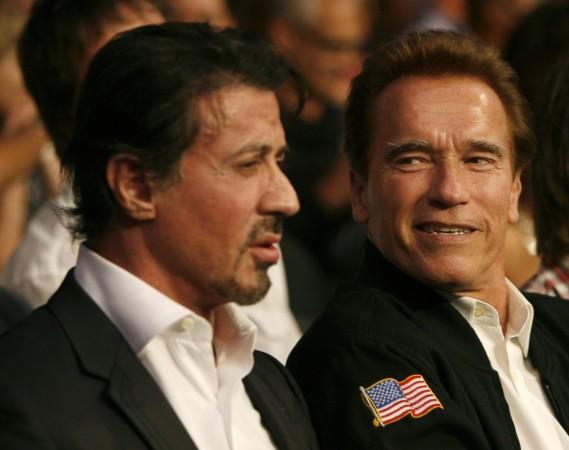 There is a long list of celebrities — Sylvester Stallone, Adele, Rowan Atkinson (Mr Bean), Jackie Chan, Angelina Jolie, John Cena and others — who have fallen victim to death hoax in the last few years.
It's not surprising, because people can disseminate content, however ridiculous and unbelievable it may be, very quickly today through social media and messaging platforms, unlike 20 years ago when the internet was unheard of. This medium has changed everything, and given celebrities instant fame and popularity as well as nightmares.
Death hoaxes happen so often today that most people check and cross-check any controversial content they see on the internet, especially on social media sites, but such fake news keeps surfacing.
Legendary actor Sylvester Stallone became the victim of a death hoax a few days ago after rumors of his demise started spreading on social media. He was compelled to personally testify his wellbeing. He wrote on Instagram: "Alive and well and happy and healthy... Still punching!"
Well, Sylvester Stallone is not the only actor who has been "killed" by the internet. There are several others, and here are some of the most shocking celebrity death hoaxes that happened in the last five year:
Dwayne Johnson: It was reported in September 2017 that the wrestler-turned-actor Dwayne Johnson had died in a failed stunt performance. But the truth was that the actor was busy shooting for his movie Skyscraper when the fake news broke. He rubbished the rumors by posting a picture on Instagram.
Rowan Atkinson (Mr Bean): It seems like British actor and comedian Rowan Atkinson, who is best known for his role as Mr Bean, is being targeted by sick pranksters. He has fallen victim to death hoaxes several times. It was rumored in July last year that he died in a car crash but it turned out to be just another ridiculous hoax.
John Cena: An entertainment website had circulated fake news in July 2016 that popular WWE wrestler John Cena had passed away in a car accident, causing panic among his fans across the world. However, it was just a hoax.
Jackie Chan: The 63-year-old actor had to announce his wellbeing on his Facebook page in 2015 after rumors started spreading like wildfire that he had died. He was haunted by yet another death hoax in 2017.
Angelina Jolie: It happened in 2016. Fake news started circulating that the popular actor had committed suicide. It turned out to be a rumor created by a website known for celebrity death hoaxes.
Brad Pitt: A hoax site reported in September 2016 that the actor, who was under severe stress after separating from Angelina Jolie, committed suicide by shooting himself in the head. But it was just another celebrity death hoax.
Arnold Schwarzenegger: A fake news website reported in 2015 that the actor-turned-politician (former California governor) had died of a heart attack at his California home. It initially generated panic among the fans of the actor, but it turned out to be a hoax.
Adele: The singer-songwriter became the victim of a death hoax in March 2016 when fake news started spreading that she had died in car crash. Fans took to social media to express their grief before realizing that it was just a hoax.
Britney Spears: A tweet from Sony's Twitter account had claimed that the American singer had died in an accident. However, a representative of the popstar told the media that the claim was false. Sony later confirmed that its Twitter account was compromised. The erroneous tweet was then removed.