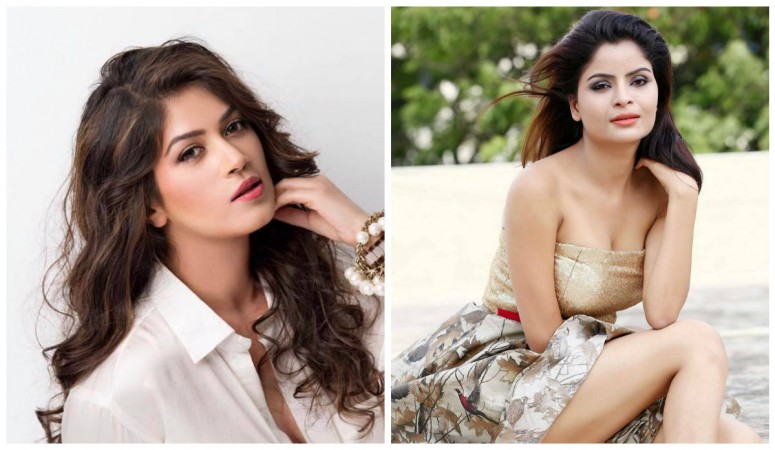 After several shocking claims about some of the Bigg Boss 11 contestants, Gehana Vasisth has now thrown another bomb. The actress said that Bandgi Kalra is already married.
Gehana has been making serious allegations about many of the Bigg Boss 11 contestants. She had targeted Arshi Khan, Vikas Gupta, Shilpa Shinde, Puneesh Sharma and now Bandgi too.
She told International Business Times India that Bandgi is already married to a Punjabi businessman from Delhi. Gehana further claimed that Bandgi had married him two or three years back but is now separated from her husband.
However, Bandgi is still not divorced, and has been successfully hiding her marriage, she claimed. This is another big shocker from the diva as Bandgi and Puneesh's romance has been only getting better inside the Bigg Boss 11 house.
Also, all this while it was known that Bandgi was in a relationship with Dennis Nagpal before entering the show. Her romance with Puneesh inside the house had left Dennis quite upset. It was also reported that before Priyank Sharma's re-entry into the house, Dennis had told him to try and get Bandgi and Puneesh separated.
However, according to Gehana, the entire drama around Bandgi, Puneesh and Dennis is pre-scripted. Dennis, Puneesh, Bandgi and Priyank are all very good friends and part of one group, she added.
Meanwhile, it is believed that Puneesh is also hiding his marital status and also filed for divorce. There is buzz that he also has a kid but he always denied it.
Now, if Gehana's claims about Bandgi being married are true, this 'love' story of theirs is likely to get even more complicated.
Gehana had made shocking allegations in the past too. Previously, she had alleged that Vikas and Shilpa Shinde had a physical relationship. Gehana had also accused Priyank of sleeping around with people in order to get work.
If that was not enough, she had targeted Arshi by saying that the controversial lady has been faking all her details including her age, marital status.