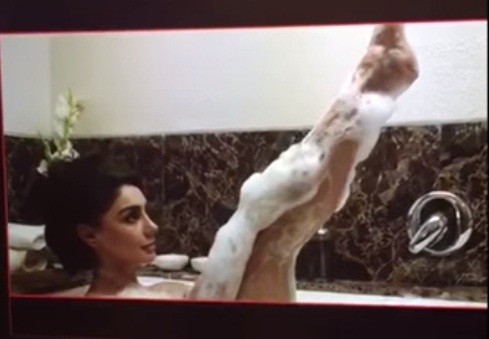 Maheck Chahal is in the news for some wrong reasons. A bathtub scene of the actress from her upcoming movie Nirdosh has been leaked online.
Maheck is all set to appear on the big screen in the crime thriller Nirdosh, but she was shocked to know that a scene showing her having a shower in a bathtub has already made its way to the internet.
It is a one-and-a-half-minute video, where Maheck is seen enacting a sensual scene, flaunting her thighs as she remains covered in foam. The video has apparently been leaked from someone from the film's team itself.
It appears that someone recorded the video on phone while it was still under editing. The actress is shocked and angry at the entire episode. She said this was the first time she shot for a sensual scene, and it got leaked out of context.
"I was taken aback when a friend of mine brought this clip to my notice since this was shot for a particular scene for Nirdosh. I brought it to the notice of my directors Pradeeep and Subroto, who are now looking into the matter," Maheck told IANS.
"We had shot the scene with minimal people on sets and are trying to get our hands on the ones who leaked it. Being an actor, it's the first time I have ever shot a sensual scene. I don't know how to put my anger and anguish into words," she added.
Nirdosh is a murder mystery slated to be released on January 12. The film also features Arbaaz Khan, Ashmit Patel and Manjari Phadnis. There was not much hype around this movie until this video got leaked.
Its release date being quite near, some speculate that this could be a publicity stunt by the makers of Nirdosh themselves. However, Maheck appears to be very unhappy about it.
Maheck had come to limelight with her participation in Bigg Boss Season 5, and had risen to fame with her appearance in Salman Khan-starrer Wanted. Watch the leaked video of Maheck's bathtub scene from the film: