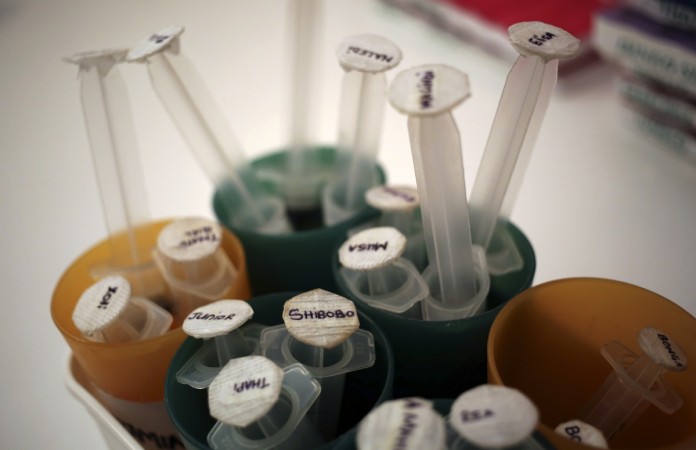 Callousness was taken to new heights at Hyderabad's Niloufer Hospital on Sunday with 59 children being injected an antibiotic with the same syringe and needle. Reacting to the incident, Dr Mahesh Joshi, head of emergency services, Apollo Hospitals said, "The incident clearly shows violation of the fundamental rule in safe injection practices: one needle, one syringe and to be used only one time."
There were chaotic scenes at the hospital with parents staging protests. According to investigations, a nurse named Prameela, who was on night shift at the hospital, injected 'Monocef' antibiotic to treat infections. She did so by following the prescription of doctors attending to the children, aged mostly between three months and four years.
The children were suffering from illnesses like pneumonia, diarrhoea, respiratory infections and viral fever, for which they were being examined, reports The Times of India.
Rashes on the skin and swelling on the arms of children soon after they were given the injection resulted in the protests. "My 11-month-old daughter was continuously crying after she was administered the injection. When I questioned the nurse why she was using a common syringe and needle for all, she brushed aside my objections," said P Ramakrishna, who resides in Mahbubnagar, and whose daughter was brought to the hospital following a serious attack of pneumonia.
Ironically, the incident comes three days after World Health Organisation (WHO) pushed India to use 'auto-disable smart syringes' because of unsafe injection practices leading to a rise in Hepatitis B and HIV cases.
Niloufer superintendent Dr K Devaraj said that the hospital would take action based on the probe report which is to be submitted by resident medical officer Dr J Krishna, who was allegedly absent from duty at the time of the incident.