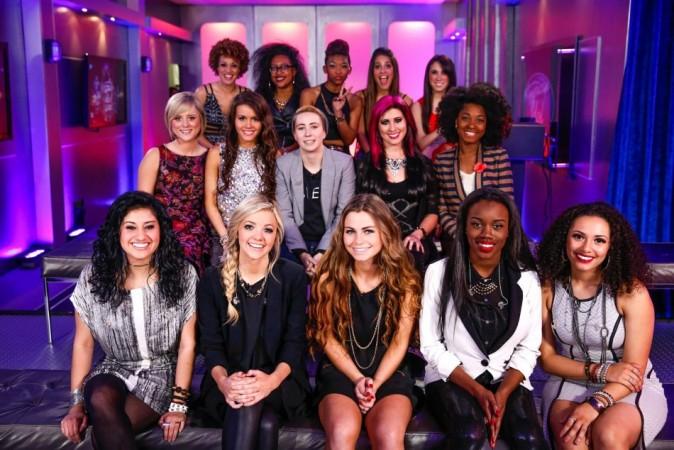 The Rush Week episode of American Idol season 13 on Tuesday was a little too harsh; in the sense that five hopeful contestants were made to wait in anticipation throughout the show but were eventually eliminated, without giving chance to perform live.
Out of the 15 girls, only 10 were called out to perform on Tuesday's episode. Host Ryan Seacrest explained that the judges took the tough decision, based on the performances of the contestants at Randy Jackson's boot camp and the rehearsals.
The five contestants who made it to top 15 (girls) last week but did not perfom in the Rush Week are Jillian Jensen, Andrina Brogden, Brandy Neelly, Kenzie Hall and Austin Wolfe.
Sadly, the 10 girls, who were called out to perform live on Tuesday, failed to impress the audience. A few of them, like MK Nobilette and Majesty Rose, gave splendid performances but the anticipation of a possible elimination seemed to have got into the nerves of the other contestants, as they sounded shaky.
Here is the list of songs performed by the 10 girls on Tuesday:
Majesty Rose - "Happy" by Pharrell Williams
Kristen O'Connor - "Turning Tables" by Adele
Briana Oakley - "Warrior" by Demi Lovato
Jena Irene Asciutto - "Paint It Black" by The Rolling Stones
Bria Anai - "Wrong Side of a Love Song" by Melanie Fiona
Marrialle Sellars - "Roar" by Katy Perry
Jessica Meuse - "Drink a Beer" by Luke Bryan
Emily Piriz - "Paris (Ooh La La)" by Grace Potter & The Nocturnals
MK Nobilette - "All of Me" by John Legend
Malaya Watson - "Hard Times (No One Knows Better Than I)" by Ray Charles
On Tuesday's episode, it was announced that Ben Briley made it to top 15 (men), beating Neco Starr based on America's votes. However, it has to be seen if he will be among the 10 contestants to perform live on Wednesday.