It was shocking surprise when Formula 1 team Force India rolled out unfamiliar bright pink livery for the VJM10 for 2017 season after partnering with Austrian-headquartered water treatment company BWT. The new pink, magenta and silver colour combinations have received mixed response from enthusiasts familiar with the Mercedes-powered VJM10 silver and black livery.
Also read: Daniel Ricciardo wants more entertainment as Liberty Media look to 'try new things' in Formula One
Force India has also confirmed that their drivers, Sergio Perez and Esteban Ocon, will wear pink helmets "to complement the unique BWT pink car." However, this is not the first time that pink colour has been featured in an F1 team, driver suite or helmet. Take a look some previous occasions in F1 history when the colour made its mark.
Brabham BT60B
We all know 1996 Formula 1 champion Damon Hill as driver of Williams from 1993 to 1996. The British racing driver started his F1 career with Brabham in 1992. In that season, he drove a Brabham BT60B car with magenta front end. Despite looking unique, the car was sluggish on the timesheets and Hill quickly moved to Williams.
Onyx
Onyx Grand Prix from Britain competed in the 1989 and 1990 Formula One seasons. The team participated in 26 races and scored six points. Its best result was third place, for Stefan Johansson, in the 1989 Portuguese Grand Prix. Johansson drove ORE-1 car with pink, blue and white combination livery.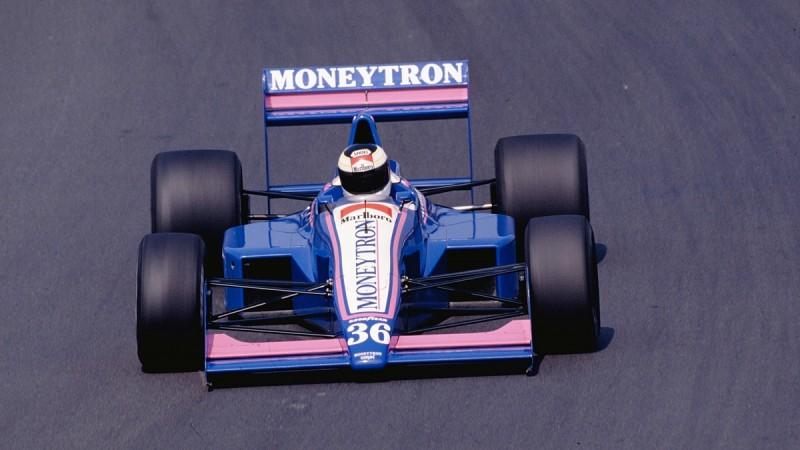 Pacific Racing
Pacific Racing better known as Pacific Grand Prix was from the United Kingdom and took part in two full seasons of Formula One, in 1994 and 1995, entering 33 Grand Prix without much success. The racing machine PR01 didn't drape in a lot of pink, but the livery had pink colour splashes including pink numbers.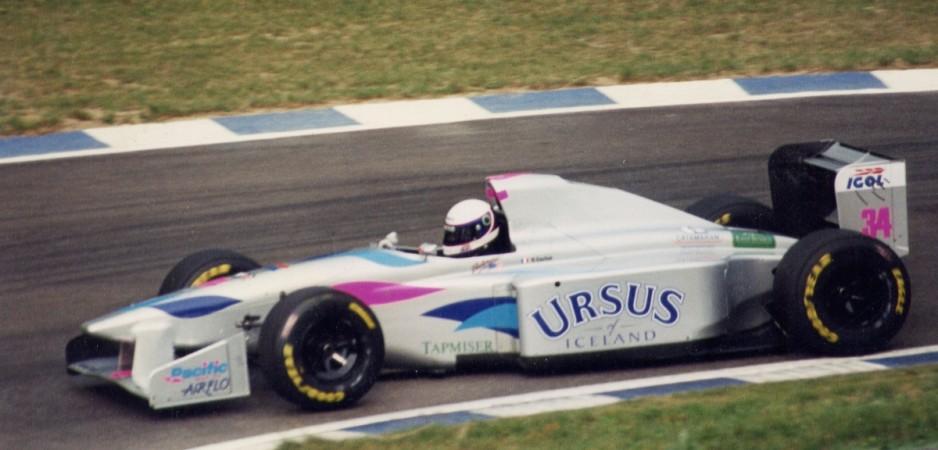 Jaguar Racing
Jaguar Racing was a constructor in F1 between 2000 and 2004. During the 2003 Monaco Grand Prix, Jaguar took the one-off decision to colour its signature-leaping cat pink in celebration of the Steinmetz Flawless Diamond Collection and the world debut of the Steinmetz Pink - a 59.60 carat internally flawless, fancy pink diamond. The pink leaper on the Jaguar R4 was also complimented with a diamond sparkle in its eye.