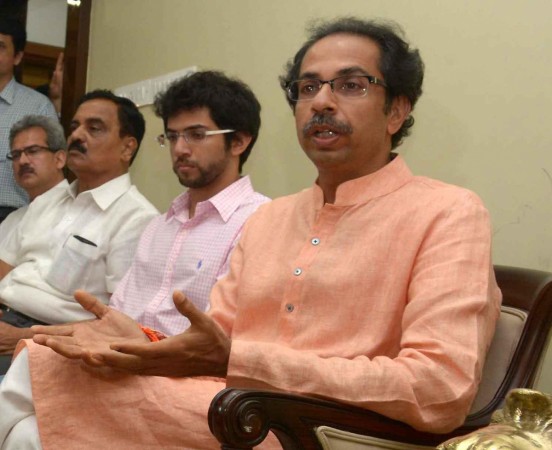 After taking to Opposition benches on the first day of the assembly session in Maharashtra on Monday, Shiv Sena also laid claim on the post of the Leader of Opposition, giving mixed signals over its future with the BJP, as it is still in talks with its estranged ally.
The party has nominated legislature party leader Eknath Shinde to the position of LoP, and proposed his name in a letter to secretary of the Maharashtra legislature Anant Kalse.
Sena's push for leader of Opposition in the assembly may face stiff competition from the Congress, which has pitched its leader Radhakrishna Patil's name for the post. In fact, the Congress has claimed that Sena is not fit for the post as it continues to be in an alliance with the NDA at the centre, The Times of India reported.
Despite its stern move in the assembly, the Sena has kept options for a tie-up open, and the Opposition role seems to be a back-up.
"The talks (with BJP) are going on and on and what if it doesn't work? Then we won't get either (neither power nor post of opposition leader)," Thackeray said at a party meet on Monday evening, Hindustan Times reported.
Negotiations have reportedly reached a deadlock between the two parties over portfolio sharing, as the Sena is said to have demanded the post of deputy chief minister as well as 12 ministerial berths from the BJP in return for its support in the trust vote.
The BJP has agreed on the 12 berths, but has rejected the demand for the deputy chief minister's post, as per reports.
In more pressure for the BJP, the Nationalist Congress Party, which had offered unconditional support, could also now play hardball, as NCP chief Sharad Pawar has now said that his party will take the important decision only on Wednesday, which is the day of the trust vote.
"A decision on whether to vote or otherwise will be taken on 12 November. The BJP will not be able to take us for granted. At the same time, we will not take any step that will destabilize the minority government," Pawar said, as reported by TOI.