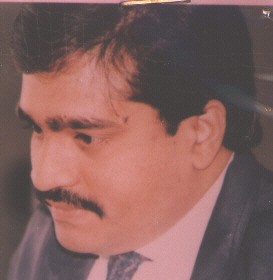 The recent Dawood audio tape reportedly confirming his presence in Karachi, Pakistan has prompted the Shiv Sena to throw a challenge to the Modi government: capture the underworld don the way the US did to eliminate terrorist Osama bin Laden.
In the tape – played by Indian news channels – Dawood Ibrahim, who is India's most-wanted terrorist and accused of masterminding the Mumbai serial blasts in 1993, is heard striking business deals apparently from his hideout in Karachi.
Following this, the Shiv Sena, which is an ally of the BJP at the Centre and in Maharashtra, has dared the Narendra Modi government to launch an operation to capture him, instead of merely monitoring his movements.
"Our government says it is keeping a watch on their activities? What purpose will it serve? These terrorists have kept their eye on India as well. This watching game has been happening for many years and will continue in future," Sena said in its editorial mouthpiece Saamana, PTI reported.
"Dreaded terrorists like Hafiz Saeed and Dawood Ibrahim are living in Pakistan comfortably and are under political care. We do not need proof to prove that fact. No other country except Pakistan can give abode to such people," said the Sena.
It asked the Modi government to show courage and hunt down India's underworld don itself, if neighbour Pakistan is adamant on refusing to accept Ibrahim's presence in the country.
Osama was killed by US forces in Operation Neptune Spear launched in 2011.
The 1993 Mumbai serial blasts killed at least 250 people.