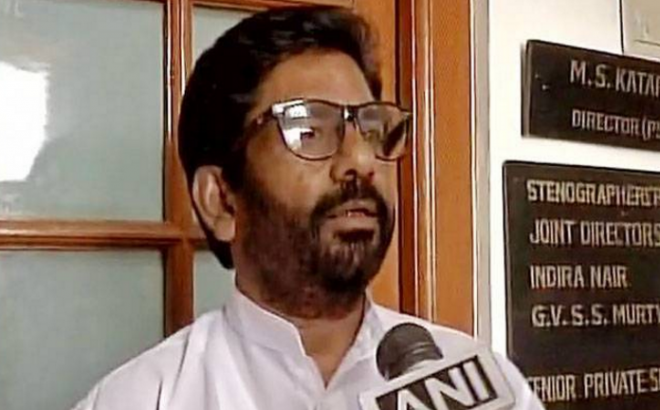 Shiv Sena supporters of MP Ravindra Gaikwad have called for a bandh on Monday in Osmanabad district, Gaikwad's bastion, Dilip Joshi, personal assistant told the International Business Times, India. The MP, in the eye of a storm for hitting an elderly Air India staff member recently, is at an undisclosed location.
Gaikwad will be presenting a privilege motion in Parliament on Wednesday against the airlines ban on him and for cancelling his return ticket from Delhi to Pune, Joshi said. He further added that the bandh will go on till 3 pm on Monday.
Asked about the location of Gaikwad, Joshi said that he has not come to Osmanabad, his home district, and his location is unknown.
On Monday, Gaikwad said that he was on a two-day leave and other Shiv Sena MPs will be speaking on his behalf in Parliament. Shiv Sena called the ban unjustified.
"It is illogical that other four airlines also put R Gaikwad on a no-fly list. He is not a criminal," Manisha Kayande, Shiv Sena spokesperson, told ANI on Monday. There are multiple cases against Gaikwad, including criminal ones. He has previously been charged under Section 332, 304, 336, 147, 143, 341 and 149 of the Indian Penal Code.
On Monday, Jayant Sinha, Minister of State for Civil Aviation, said Gaikwad can't be treated specially and the ban was put in place for passenger safety.
Air India and six private airlines, IndiGo, Jet Airways, Go Air, SpiceJet, Air Asia and Vistara, have put Gaikwad on a "no-fly list." The Central government was examining the legality of the list, Jayant Sinha had said earlier.
The MP, who has his party's support, has not apologised for his action and instead boasted again about hitting the Air India staff member 25 times with his slipper.