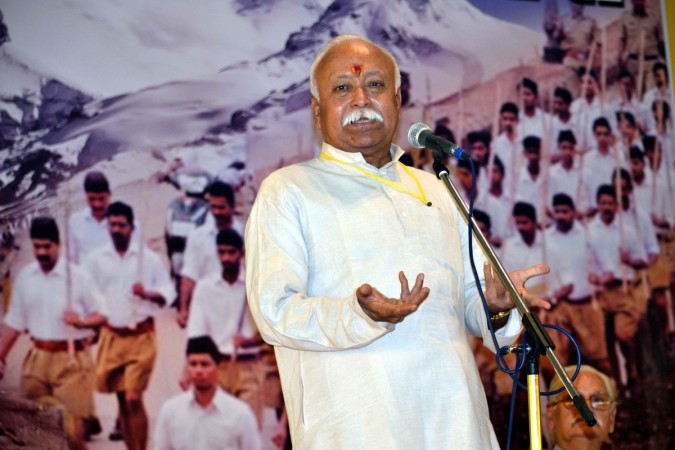 RSS chief Mohan Bhagwat's remark on Mother Teresa's motive of converting people to Christianity was backed by BJP ally Shiv Sena, who said that the RSS chief had spoken the 'bitter truth' about her thereby doing a national duty.
Shiv Sena's support towards the condemned statement made by RSS chief invited more humiliation for the ruling Saffron party, which on Tuesday faced a lot of flak from the opposition in Lok Sabha, reported NDTV.
The Shiv Sena also supported Bhagwat's remark by saying that the statement had exposed Mother Teresa's intention and would therefore facilitate the "gharwapasi movement", which refers to the reconversion of people into Hinduism who had earlier converted to some other religion.
However, the BJP said that the statement made by Bhagwat had nothing to do with the ideologies of the Saffron party.
The statement was made by the RSS chief during his address at an inauguration of a women's home at Bharatpur.
"Here, the service isn't like Mother Teresa's. Her service would have been good but it used to have one objective, to see that the person who was being helped felt obliged to become a Christian. The question is not about conversion but if this (conversion) is done in the name of service, then that service gets devalued. In our country, service is neutral," NDTV quoted Bhagwat as saying.
The RSS chief made the remark in less than a week after Prime Minister Narendra Modi said that his government would ensure that there is complete freedom of religion in the country and that everyone has the right to follow the faith of his/her choice without the interference of any unwanted external force.