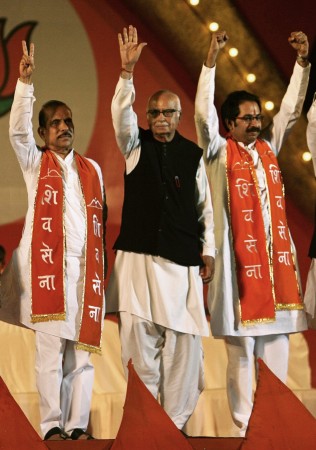 A day after diplomat Devyani Khobragade's father called Marathi media 'casteist' and refused to entertain questions on flats owned by her in the controversial Adarsh housing of Mumbai, the Hindu radical party Shiv Sena criticized him in its mouthpiece Saamna.
"Uttam Khobragde in reply to a question on Adarsh flat said the Maharashtra media is casteist. This is insulting, Maharashtra is not casteist," said Sanjay Raut, Shiv Sena leader. The Saamna editorial says it was the Marathi media which exposed the Adarsh scam.
Uttam Khobragade, a retired IAS officer, flew off handle during a press conference, regarding his daughter's return from the US over visa fraud case that has roiled India-US ties, when he was quizzed about controversial properties of Devyani in Adarsh housing colony.
Devyani is among the 25 people allotted a flat under government quota in the colony, reported CNN-IBN. After a probe in the Adarsh housing scam by a judicial panel the 25 people were found ineligible to own a flat in the controversial society.
According to the state government, an official applying for the flat has to give a signed affidavit stating that they do not own any other flat, however, Devyani has 10 more immovable properties.
The diplomat's father who was reportedly close to former Maharashtra CM Vilasrao Deshmukh and current Union Home Minister Sushil Kumar Shinde, who were named in the Adarsh Scam report, refused to answer the questions on the matter from the Marathi media.