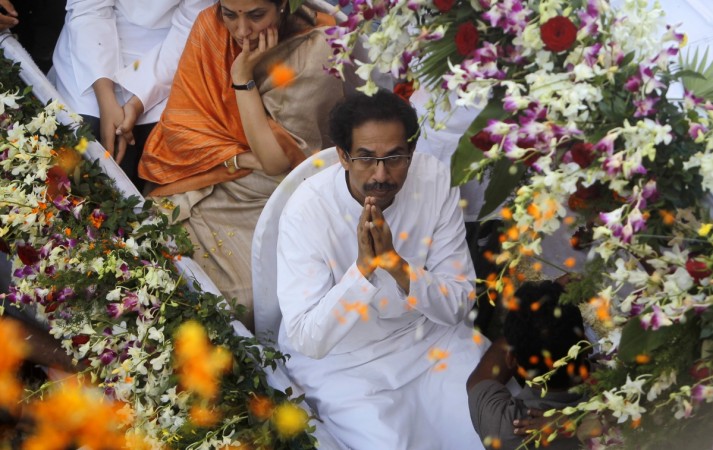 In a major turnaround, Shiv Sena, which has been fiercely critical of BJP ever since the 25-year-old alliance crumbled, has now indicated that it is open to an alliance for the sake of 'stability' in the state, as per the latest reports.
In its latest editorial in Saamna, the party's mouthpiece, Shiv Sena has said there was no need for "bitterness any more".
"There is no need for any argument or bitterness any more. Hearts have been broken. To mend this is difficult but Maharashtra needs stability and peace and it is better that we wait for the day of counting," the party said in its editorial.
While most exit polls have given a lead to BJP in the assembly elections in Maharashtra and Haryana, a complete majority may not be a reality for the party. Hence, the party has kept its doors open to alliances to form the government.
While BJP is expected to win anything between 124 and 151 seats, Sena is likely to fall short at about 56 to 77 seats.
Exit Polls - Chanakya Backs BJP to Form Government in Maharashtra, Haryana
Since the possibility of Maharashtra witnessing a hung assembly is high, the two parties may have to revisit the alliance after a bitter break-up just a few months ago.
According to new reports, Shiv Sena has kept its options open but has said it will not approach any party to make an alliance. The BJP is likely to approach the regional party if need arises, reports say.
"We will be the single largest party in the Maharashtra legislative assembly, but there may be a hung assembly in the state. This isn't a good situation for the party," a senior BJP leader from New Delhi told The Times of India. "If any eventuality arises, we will seek the Sena's support," he said.
However, the stung Shiv Sena seems unsure of the future if an alliance is formed.
"If we join the BJP government, we stand to gain to a certain extent as we will share power with the BJP after a gap of 15 years," a Sena official told TOI. "But we are not sure how the BJP will treat us in the new alliance. They might give us relatively light portfolios. That will be adding insult to the injury."