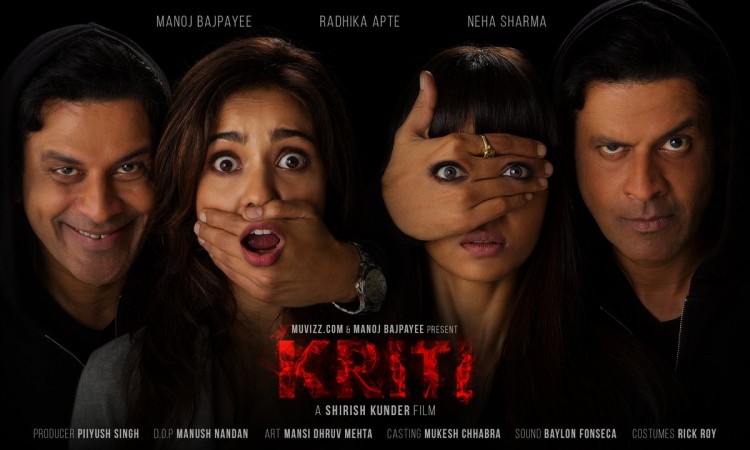 The much awaited short film, "Kriti," is out and it is extremely intriguing. Directed by Shirish Kunder, "Kriti" features Manoj Bajpayee, Radhika Apte and Neha Sharma.
The 19-minute-long short film, "Kriti," is a brilliant psychological thriller that keeps the viewers at the edge of their seats. With stars like Manoj, Radhika and Neha, the short film was bound to be brilliant performance-wise, but Shirish has also done a commendable job with the direction.
"Kriti" includes a beautiful narrative along with impressive cinematography and the best part is that it holds the suspense till its last scene. Manoj plays the character of Sapan, who suffers from a psychological disorder. He comes across a girl named Kriti, played by Neha, and the two move in together. Radhika plays the role of Dr. Kalpana, Sapan's psychiatrist.
Kriti also suffers from a psychological disorder called Agoraphobia, the fear of one's surroundings being unsafe. Sapan tells Kalpana about Kriti but the doctor tries to convince him that Kriti is just an imaginary person and does not exist in reality.
Sapan is convinced and "gets rid of" Kriti, as suggested by Kalpana. However, like reality is sometimes stranger than fiction, this short film offers something quite unexpected. Will Sapan be able to see the reality or not forms the crux of the story.
As soon as "Kriti" was released online, fans started praising the short film on social media. Many celebrities took to Twitter to laud the film and urged fans to watch it. Watch "Kriti" here and see below celebs' comments on the film: