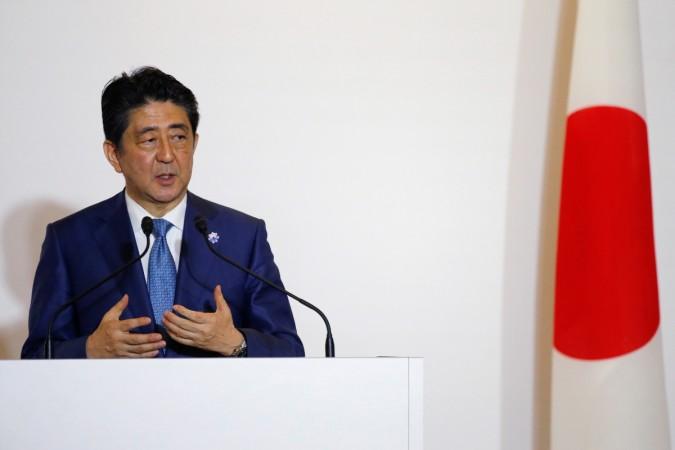 Japanese Prime Minister Shinzo Abe is considering delaying a sales tax hike, originally planned in April 2017, by around two years, Japanese media reported on Friday.
Abe would likely announce the delay as early as June 1, when the current parliament session closes, the Asahi newspaper said without citing sources.
The decision would come in the wake of a Group of Seven (G7) summit Abe is hosting in western Japan, where he told the leaders the global economy may be on the verge of a financial crisis on the scale of the collapse of Lehman Brothers in 2008.
The postponement by two years would still allow Japan to meet its target of turning the country's budget deficit into a surplus by fiscal 2020, the Yomiuri newspaper said.
"Abe's portrayal of the global economy as being one step away from a crisis is excessive, but delaying the tax hike would certainly remove a negative from Japan's economy," said Norio Miyagawa, senior economist at Mizuho Securities.
"As long as he doesn't shelve the plan indefinitely, Abe can still reasonably claim he hasn't given up on fiscal discipline."
Abe has pledged to raise Japan's sales tax to 10 percent from 8 percent in April next year, unless there is a financial crisis similar to the Lehman collapse or a major natural disaster.
However, with Japan skirting recession and inflation still anemic, many of his aides have proposed postponing the tax hike to ensure Japan makes a sustained exit from deflation.
Abe is likely to delay the tax hike by one to three years, three sources with direct knowledge of the matter told Reuters on Friday.
The premier will meet with Finance Minister Taro As on Sunday, and Natsuo Yamaguchi, head of coalition partner Komeito, on Monday, to decide how long to delay the tax hike, said the sources, who have direct knowledge of the matter.
The Asahi also reported that Abe would forgo calling a snap election of the lower house of parliament, instead focusing on an upper house election already scheduled in July.
There had been some speculation Abe would call a lower house election to coincide with the upper house election.