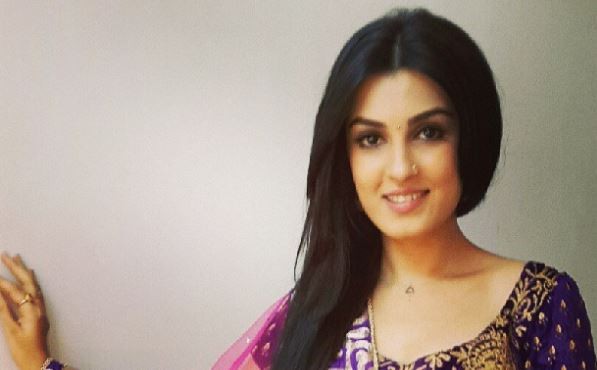 Shiny Doshi, who charmed the viewers by playing the lead role on "Sarojini," will soon be joining the cast of "Bahu Hamari Rajni_Kant." The actress will be seen as lead character Shaan's (Karan V Grover) former girlfriend.
Elated to join the team of the sci-fi comedy show, Shiny told the Tellychakkar.com: "Unfortunately, I couldn't manage to get time to watch this show, but my mom is a big fan of Rajni. Not only she likes the series, but also Ridhima's (Rajni) acting. Even I liked the concept of the show; it's very different."
Shiny's previous show "Sarojini" showcased the journey of a strong, bold and well-educated girl named Sarojini who was married into a conservative family and had a chauvinistic father-in-law Dushyant (Pankaj Tripathi). Although the storyline was unique and the chemistry of the lead pair, Sarojini and Somendra (Mohit Sehgal), was loved by the viewers, it failed to keep them engrossed.
Talking about "Sarojini," which went off air abruptly, Shiny told the web-portal: "I believe that when a show is launched, it takes a bit of time for the audience to accept it. And that due span of time should be given to the show. But, now, everything depends on the number game and any minor change in the TRP chart leads the makers to change the plot, which is justifiable at their end. But, one should also give certain time for a plot to grab eyeballs," she added.
Meanwhile, "Bahu Hamari Rajni_Kant" is currently revolving around Rajni (Ridhima Pandit), who was declared dead by the doctor and the entire Kant family was seen mourning the death of their daughter-in-law. In fact, they even made arrangements for Rajni's last rites; however, Shaan managed to stop the rites and helped Rajni revive by recharging her battery.