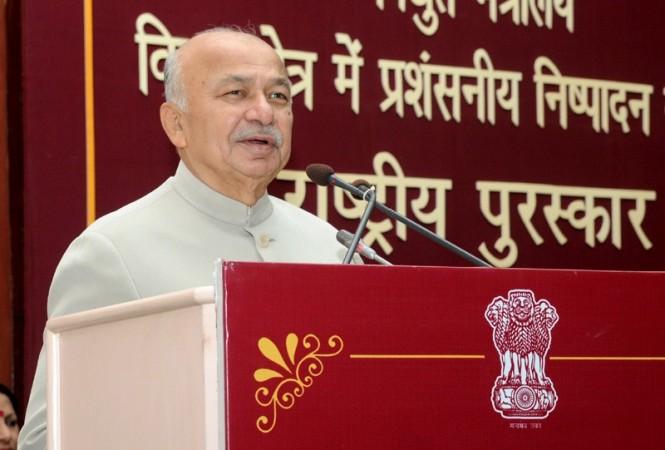 Home Minister Sushil Kumar Shinde seemingly compared Delhi gang rape protesters to Maoists and justified the police crackdown at India Gate.
He made the comment during an interview with IBN18 Editor-in-Chief Rajdeep Sardesai.
While answering Sardesai's question regarding why he did not meet the protesters in India Gate, Shinde said, "It's very easy to say that the Home Minister should go meet protesters there. Tomorrow if BJP workers demonstrate or if Maoists demonstrate with weapons, will I go and meet them too?" CNN-IBN quoted him as saying.
Justifying police action against anti-rape protesters, he said "When it went out of hands, hooligans joined the protesters, we had to act and use force. One policeman is seriously injured. We can't identify the goons in 3,000 people" as quoted by CNN-IBN.
He stated that a probe has been ordered to identify and arrest goons who initiated violence at India Gate and Rashtrapati Bhavan.
The Home Minister refused to comment over the demand of Delhi Police Commissioner Neeraj Kumar's resignation, who was recently blamed by Chief Minister Sheila Dixit for the breakdown of law and order at Delhi. He said "I don't want to comment on commissioner of police. I will not spare anyone and look into the role of those responsible."
In the interview he also stated that a meeting of Chief Secretaries and DGPs will be held on January 4, 2013, to ensure strict action against rape cases.
He ruled out the need for a special parliamentary session on the issue which the opposition had earlier demanded.