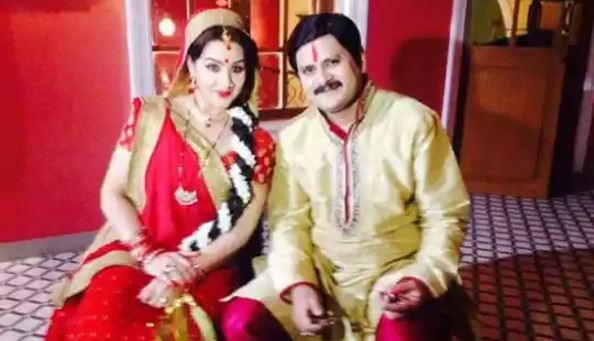 Here's some good news for fans of Shilpa Shinde. The actress, who was embroiled in a battle with the producer of "Bhabi Ji Ghar Par Hai!," has signed a new project.
Shilpa has bagged SABGROUP'S Web Initiative - HAPPII - FI, wherein she will be seen playing the protagonist, a source told International Business Times, India. Apparently, Shilpa was flooded with television offers but she chose to do a web content.
The tiff between Shilpa, who played the role of Angoori Bhabhi on "Bhabi Ji Ghar Par Hai!," and the show's producer Binaifer Kohli started after the former stopped shooting for the show accusing the producer of mental torture. Things turned nasty when the actress didn't return to the sets, even after being directed by the Cine & TV Artistes' Association (CINTAA) to resume shoot.
Talking about the alleged harassment by the producer as well as CINTAA, Shilpa had told the India Forums that the fights between her and Kohli started after she had complained to the producer about some health issue, which the latter ignored. Shilpa said that later in March when the show completed one year, Kohli accused her of throwing tantrums on the sets.
Further, it was said that CINTAA had imposed a lifetime ban on Shinde by prohibiting broadcasters and producers from working with Shilpa until she apologises to the association and compensates Kohli for the losses incurred because of her. This created a hurdle in Shilpa's acting career and forced her to seek political intervention in the matter.
But later the representatives of the association denied banning Shilpa from acting on small screen. "There is no ban. We are just issuing a letter from the federation, by the producers' body and CINTAA asking Shilpa to give an explanation and there has to be a monetary compensation because the channel and the producer have undergone a loss," Amit Behl, chairman, Dispute Committee, CINTAA had told Mid-Day.
It seems Behl's statement has come as a relief to Shilpa as the actress has finally signed a new project. Meanwhile, amid the controversy, Shilpa was replaced by Shubhangi Atre Poorey on "Bhabi Ji Ghar Par Hai!"