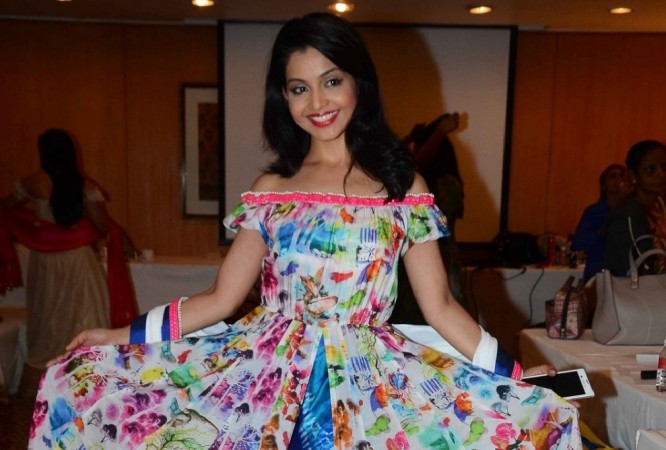 The tiff between Shilpa Shinde aka Angoori Bhabhi of "Bhabi Ji Ghar Par Hai!" and the show's producer Binaifer Kohli has escalated to a new level, with the actress reportedly filing an FIR against Kohli on March 29.
Shilpa, who walked out of the show after accusing the production house of mental torture, accused Kohli of mental harassment and repeatedly sending her text messages.
Talking about the alleged harassment by the producer as well as by the Cine And Tv Artistes Association (CINTAA), Shilpa told India Forums that the fights between her and Kohli started after she had complained to the producer about some health issue, which the latter ignored. Shilpa continued that later in March when the show completed one year, Kohli accused her of throwing tantrums on the sets.
"They had given me a holiday, but after 2-3 days there was call time for the shoot. So at that time, I said, 'Please clear this news first and then call me for the shoot.' But they stopped calling me for the shoot. This happened on the 3rd of March. I had also been given a termination notice by them," Shilpa said.
"After that, on the 13th of March, I received a legal notice from the production house stating that I have to appear on the shoot in 48 hours or they would claim 10 crores. They want me back in their show by hook or by crook. So, on the 29 of March, I registered an FIR in the Bangur Nagar police station after which, they stopped giving me call time. Now that the show is going down, they are doing this nonsense," she added.
Meanwhile, after several auditions, the makes have finally decided on Shubhangi Atre Poorey for the role of Angoori Bhabhi. Shubhangi had earlier replaced Shilpa as Koyal in comedy show, "Chidiya Ghar." "Shubhangi is an ideal combination of innocence and attractiveness. She is a fabulous actress and I think she will make an exceptional Angoori Bhabhi and will capture everyone's heart with ease. All I can say is wait and watch to decide yourself," Kohli told Tellychakkar.com.
According to recent reports, Shilpa has reportedly filed a police complaint against CINTAA for banning her from working in any show. Shilpa reportedly took the decision after the association had decided to prohibit broadcasters and producers from working with her until she apologises to the association and compensates Kohli for the losses incurred because of her.