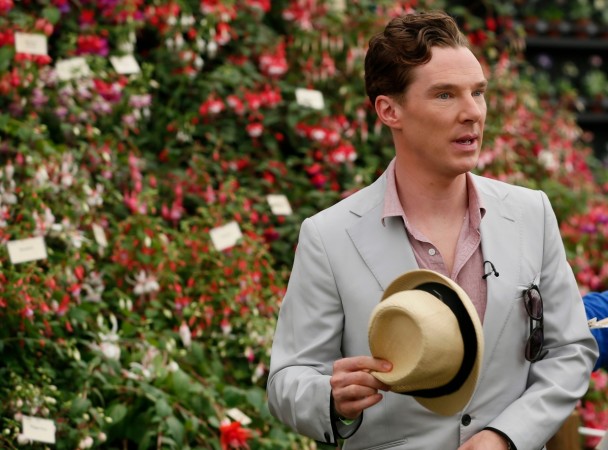 "Sherlock" star Benedict Cumberbatch is said to be planning to pop the question to his girlfriend Sophie Hunter, and speculations are rife that he flew to her hometown in Edinburgh earlier this month to formally seek permission from her mother to propose.
Cumberbatch and Hunter have gone to great lengths to avoid being photographed together. But they recently appeared "arm-in-arm" at the wedding of Cumberbatch's old friend from school, James Rhodes, reported Daily Mail.
Reports of a romance between Cumberbatch and Hunter started doing the rounds in June, after the actors were seen together at the French Open in Paris.
In September, The Mirror confirmed that Cumberbatch has been dating Hunter "for a number of weeks" after first meeting in 2009 on the sets of "Burlesque Fairytales." When the publication questioned Hunter's mother on her daughter's involvement with the "12 Years a Slave" actor, she replied: "Watch this space. You never know."
The success of "Sherlock" has garnered Cumberbatch a lot of female fans, who are indeed going to be disappointed with marriage news, if it turns out to be true. Although the actor prefers to keep his personal life private, last year, the actor opened up about his perfect girlfriend, saying he wanted to be with someone with good conversation skills. "A woman who knows that she doesn't have to get all decked out to look good is sexy," he said, according to Mirror.
"A woman who can make you feel smart with her conversation skills is also sexy. I believe the sense of humour is important. I also think someone who is good at working with others is sexy. It's like playing a tennis doubles match. You need to work well together if you are to stay partners for a long time."
At the time, he also told the Daily Mail about his desire to settle down and start a family. "I would love to have children," he said. "Everyone wants to know when I'm going to settle down and who is going to be Mrs. Cumberbatch. I can't wait to do an interview like this and just talk about my child."
If reports of Cumberbatch planning to settle down turns out to be true, then this would be his first marriage. He split from his last girlfriend, London-based artist Anna James, in 2012, and before that he dated Olivia Poulet for more than a decade.