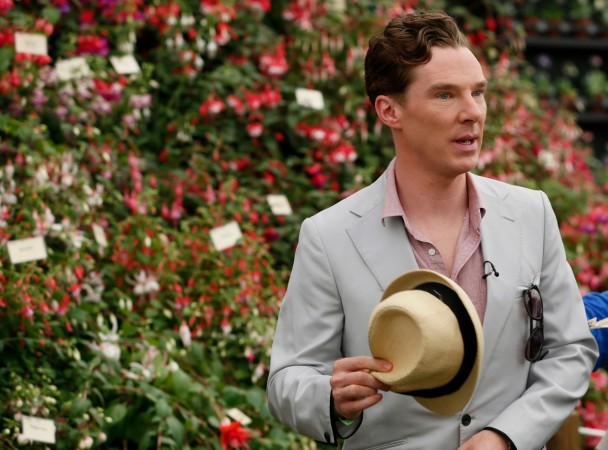 "Sherlock" actor Benedict Cumberbatch, who sparked engagement rumours last month after he travelled to Edinburgh to meet girlfriend Sophie Hunter's mother, is finally engaged.
A spokesperson for the actor confirmed the news to Mail Online, but did not reveal if the couple has set a date for the nuptials. This would be Cumberbatch's first marriage. He split from his last girlfriend, London-based artist Anna James, in 2012, and before that he dated Olivia Poulet for more than a decade.
Reportedly, the engagement was also revealed through a newspaper announcement in the marriages section of The Times, which read: "Mr BT. Cumberbatch and Miss S.I. Hunter: The engagement is announced between Benedict, son of Wanda and Timothy Cumberbatch of London, and Sophie, daughter of Katharine Hunter of Edinburgh and Charles Hunter of London."
Cumberbatch and Hunter, who met in 2009 on the sets of "Burlesque Fairytales," have gone to great lengths to keep their relationship a secret, but they recently appeared "arm-in-arm" at the wedding of Cumberbatch's old friend from school, James Rhodes.
Hunter, who has a degree in Modern Langauges from Oxford University, has a number of film and television credits to her name, but she is most known for her work as a theatre director. Her works include the experimental play 69° South and The Terrific Electric.
Cumberbatch has always been private about his life, but last year the actor described his perfect girlfriend in an interview, saying he wanted to be with someone with good conversation skills. "A woman who knows that she doesn't have to get all decked out to look good is sexy," he said, according to Mirror.
"A woman who can make you feel smart with her conversation skills is also sexy. I believe the sense of humour is important. I also think someone who is good at working with others is sexy. It's like playing a tennis doubles match. You need to work well together if you are to stay partners for a long time," he added.