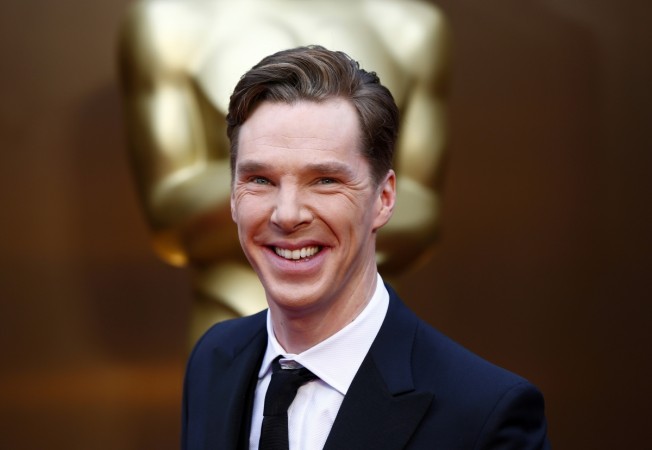 "Sherlock" star Benedict Cumberbatch has broken millions of hearts. The handsome British actor has reportedly got engaged to his long time girlfriend and theatre actor Sophia Hunter.
The actor asked for Hunter's hand from her mother Anna and the announcement of the engagement was made through the marriage section of The Times, according to a report by Daily Mail.
The engagement news was broke to the newspaper by Cumberbatch's parents. The 38-year-old actor star has been dating Hunter since 2009 but he made sure that he kept his relationship under warps until June 2014, when the couple stepped out in public for the first time.
Meanwhile, many will wonder how he would enact lovemaking scenes in "Sherlock" now that he is engaged. He opened up to his character, Sherlock's bedroom abilities in his recent interviews saying that he "knows bodies well."
"Oooh... You know I'd get the, I'd probably test the latex, if it involved prophylactics, beforehand. Proficient, but lacking enthusiasm," the actor told Time, describing the scene in detail adding that it would be "explosive." When asked whether a lovemaking scene can happen in the future episodes of the show, the actor said "it would never happen in, as the popular detective series is not that kind of a program."
Cumberbatch is set to return to "Sherlock" for the Christmas special. The makers of the show have recently released the DVD and Blu-ray set containing all three seasons of Sherlock which features far more details about the two leading man of show than shown in the episodes.
"You find out about Sherlock's background," the actor says. "You find out that he comes from a truly stable home. It was a gesture in the first episode, but you see that in practice in the third," said Cumberbatch to NPR about the DVD and Blue-ray set. He also said that he is worried for the show's fans, as they have been waiting for the next season for a long time now.
There is still no news about "Sherlock" season 4's release but it is speculated that it might return in the later part of next year.