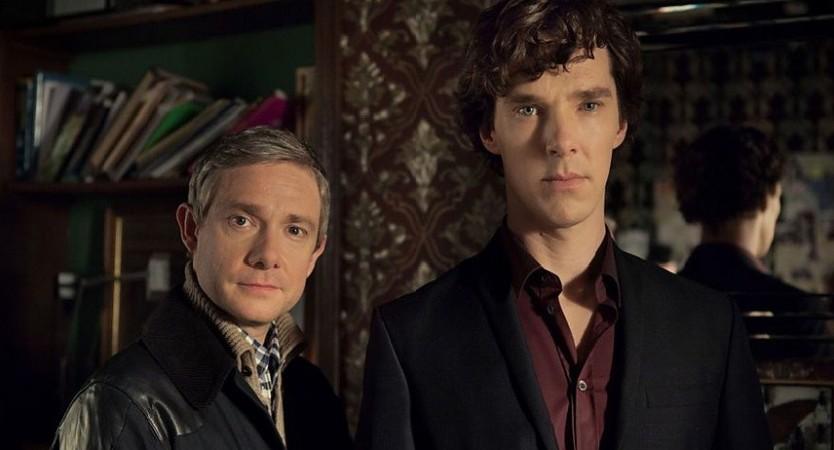 The fourth season of the much-acclaimed "Sherlock" is yet to start filming, and some rumours indicate that the next instalment could be the last in the detective drama.
The leads of "Sherlock," Benedict Cumberbatch and Martin Freeman, are said to be so busy with their respective movie careers that they do not have time for the contemporary re-imagining of Arthur Conan Doyle's classic.
"They don't need Sherlock anymore. So we have to persuade them to do it - which is fair enough," "Sherlock" co-creator Steven Moffat said in an interview at the BAFTA Television Awards nominees party in London, reported BBC.
However, Moffat said he was surprised when they agreed to return for a fourth season.
"They are very serious about it, they do love it very much," he said. "I didn't think we actually thought we'd get a fourth series out of them."
What sets apart "Sherlock" from other shows is its format of short seasons consisting of just three episodes. Also, each season usually has a gap of two years and loyal audience have always returned to catch up on what their favourite detective has in store for them.
When questioned about the fear of losing audience, Moffat said in an earlier interview with Collider that he was sure the two-year gap wouldn't drive away audience.
"There was still so much interest in Sherlock that we didn't have any doubt. We didn't expect the audience to be larger. It's gotten larger each year. Contrary to what people think, that doesn't happen. With very, very rare exceptions, audiences, even with huge hits, go gently down. Even for massively successful shows, they decline gently over time. That's normal and fair enough. Sherlock has grown each year, which is spectacular. So, we didn't doubt that the audience was still there."
As for the future of the show, Moffat said "Sherlock" could go on for a long time and he earlier hinted that there were plans for a fifth season. However, it remains to be seen if the lead actors' busy schedule will become a hurdle.
"Sherlock can go on for a long time because we just show up every occasionally and do it. It's like a reunion party every time," the co-creator said.