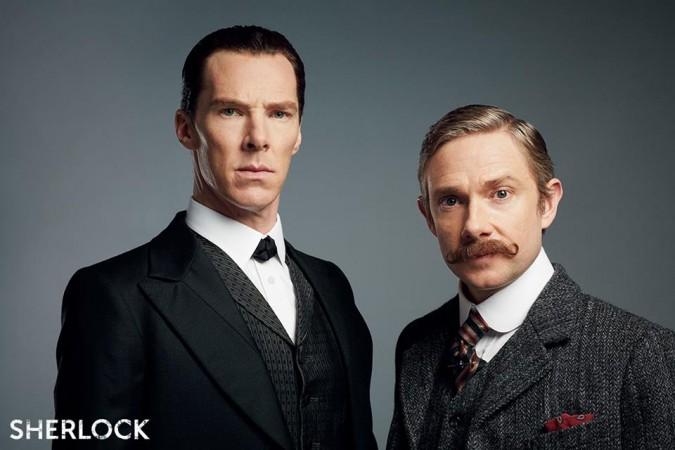 In Season 4 of BBC's crime-drama series "Sherlock," Holmes (portrayed by Benedict Cumberbatch) might quit his detective duties and pass the torch to his faithful companion, John Watson (portrayed by Martin Freeman).
Though Season 4 promises several humorous moments, for which the show is known for, recent reports have stated that "Sherlock" won't be a happy ending for everyone, especially for John's wife Mary Watson (Amanda Abbington).
The production of the season is almost over and writer-producer Steven Moffat along with writer-actor Mark Gatiss (who also plays the role of Sherlock's brother, Mycroft Holmes) has dropped several clues regarding the upcoming season and what might be in the store for fans.
As stated by Parent Herald, Mary Watson will be getting a golden wrap once the season ends. It either means that she will be getting a significantly emotional goodbye or a really terrible one. Fans are eagerly waiting to witness Mary's fate once Season 4 concludes.
However, there is a significant possibility that Mary's end will come as a surprise to the viewers and something that no one would have expected. The character was introduced to the series as an assassin under disguise who shot Sherlock and neither Sherlock nor John was friends to her. Hence, it might happen that just like her introduction, her ending will also catch the fans off guard.
In the recent episodes, Mary has turned into a family person, leaving her old profession behind. She is about to deliver her first child and while Sherlock is looking forward to become the first time uncle in Season 4, it seems that the truth behind the whole thing might be a bit complicated than what the fans are expecting.
Besides Mary's fate, the trailer of Season 4 also hints at Sherlock's archenemy, Moriarty's (portrayed by Andrew Scott) return. Undoubtedly, Season 4 is going to be the most action-packed and adventurous instalment of "Sherlock."