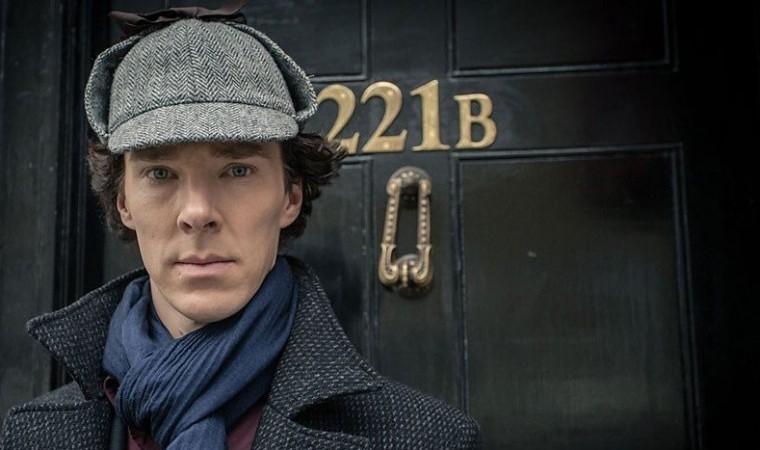 "Sherlock" creator Steven Moffat has revealed that the upcoming seasons of the series have already been planned and also hinted at the casting of Matt Smith of "Doctor Who" fame.
While "Sherlock" Season 3 is on the verge of conclusion with the final episode "His Last Vow" to be aired on Sunday, Moffat delighted fans with the revelation that two season's of the meticulous detective's adventures have already been planned.
"Rather excitingly, Mark (Gratiss) and I, for no particular reason, we just got out of the rain and sat at the top of the [Sherlock] production bus... and we just started plotting out what we could do in the future...And we plotted out the whole of series four and five," said Moffat, while speaking at the BAFTA screening of the final episode on Wednesday.
Divulging a wee bit on the upcoming "Sherlock" series, the writer teased: "So we have got plans - but our plans don't tend to be 'Let's blow up the world or cast the most famous person in the world' they tend to be. 'What exciting twists and turns can we add to this?' And I think we've got some crackers!"
"The ideas we had that day, I thought were the best we've ever had," he added.
With Moffat and previously Mark Gratiss, confirming the upcoming series of the sleuth and his sidekick, fans are already on tenterhooks for the final episode "His Last Vow," where Sherlock will face his nemesis Charles August Magnussen.
Meanwhile, there is a possibility that the super detective series could see a crossover casting. Moffat in an interview with Zap2it.com expressed his desire to work with the former "Doctor Who" star Matt Smith.
"I love working with Matt. He's a phenomenal actor. I'd jump at the chance to work with him again. I don't know how likely that is to be on the set of Sherlock."
"If there was a perfect part for him, there's no rule against it. We wouldn't want it to be stunt casting, because stunt casting doesn't work, so it would have to be just because he was overwhelmingly right for it," Moffat added.
Interestingly, Smith had initially auditioned for the detective's aide John Watson's part, which ultimately went to Martin Freeman.