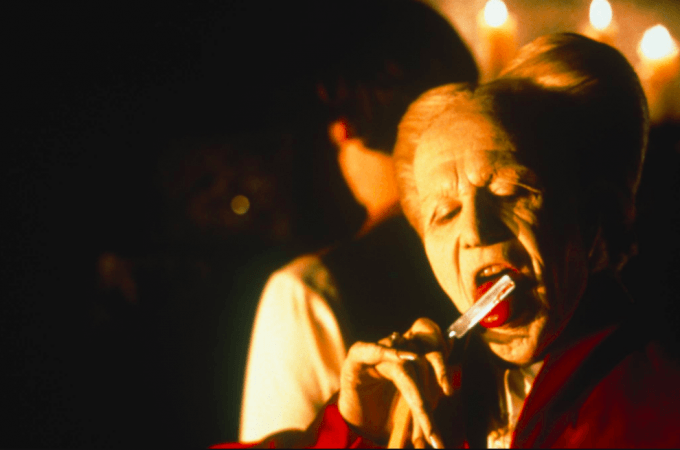 The mind behind BBC's ingenious TV series, Sherlock, is bringing another masterpiece for binge watching. Mark Gatiss and Steven Moffat from the Sherlock world are bringing the story of Count Dracula for Netflix.
Unlike Benedict Cumberbatch's Sherlock, which is set in the modern times, the upcoming Dracula TV series will take place in 1897 and will showcase Transylvanian Count's plans to take over Victorian London.
The upcoming Dracula will be a miniseries with three 90-minutes episode. As per a Netflix press release, this is the right time for the world to be re-introduced to the "vampire who made evil sexy."
"There have always been stories about great evil," Gatiss and Moffat said. "What's special about Dracula, is that Bram Stoker gave evil its own hero."
Originally written in 1897 by Irish author Bram Stoker, the gothic horror story follows the life of Dracula's attempt to move from Transylvania to England so that he may find new blood and spread the curse to other beings.
The entire novel is written in epistolary format and fans are hoping that the upcoming series will also follow the same trend. The story of Dracula begins with Jonathan Harker, a newly qualified English solicitor, who visits Count Dracula to provide legal support for a real estate transaction overseen by Harker's employer. Upon his arrival, Jonathan soon realizes that Dracula, who is a vampire, has imprisoned him in his castle. The story shifts the narrative format after the introduction of other main characters like Mina Harker, John Seward, and Abraham Van Helsing.
Bram's Dracula remained extremely popular in recent years. In 2006, BBC TV adapted the story of Dracula. It starred Marc Warren as Count Dracula, who was brought to England by Arthur Hollywood in an attempt to cure his medical problems.
The story of Dracula was later portrayed in NBC's 2013-2014 TV series, Dracula. This time, the story was set in the current era as Dracula becomes an American entrepreneur, who seeks revenge on those who had betrayed him centuries earlier.
Netflix's Dracula is a co-production between the streaming giant and BBC One. Mark Gatiss, Steven Moffat, Sue Vertue's Hartswood Films, and BBC's Ben Irving will serve as executive producer.