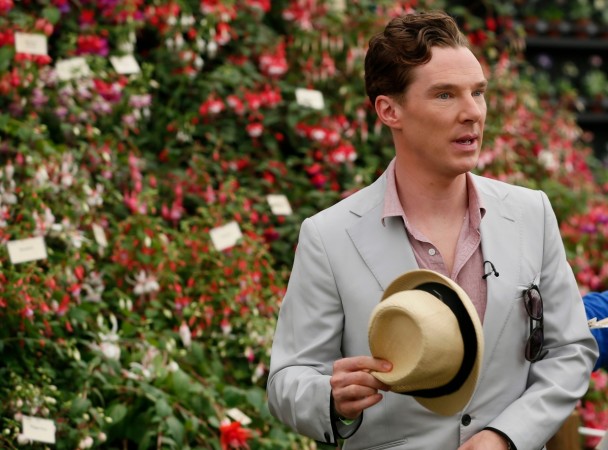 BBC was not happy with the casting of Benedict Cumberbatch as Sherlcok, and "Doctor Who" actor David Tennant as Casanova, as the network felt these actors weren't sexy enough, Sherlock creator Steven Moffat revealed.
"They said of casting David Tennant as Casanova, 'Damn, you should have cast someone sexier.' With Benedict Cumberbatch, we were told the same thing. 'You promised us a sexy Sherlock, not him,'" Moffat told Radio Times.
But Cumberbatch proved everyone wrong immediately after "Sherlock" was aired. Since then he has amassed a huge fan-following. His female fans are great in number and they call themselves the Cumberbabes or Cumber Collective.
"His cheekbones are striking," entertainment writer Meghan O'Keefe, 28, told New York Daily News, adding that his unconventional looks is what draws women towards him. "It's like someone tried to draw a handsome face, but the eyes are a little too small, the cheekbones are too big, the mouth is too big."
Lea Marie, another fan, noted that Cumberbatch is polite and elegant, and women find these qualities attractive.
"I love the elegance of his hands, his rich baritone voice, his humility, his politeness," Marie said. "This man would cause me to go from cruising down the road at about 55 to slamming on the brakes, taking a right-hand turn and flying at 100 miles an hour directly into the fandom known as the Cumber Collective."
When Cumberbatch was initially cast as "Sherlock," he was a relatively unknown actor. But his fate changed in 2007 when he was asked to audition for the role of the detective after the "Sherlock" team watched his performance in the war drama, "Atonement."
Cumberbatch was regarded as "the critic's choice, a great actor rather than a star," Moffat told Entertainment Weekly in a January interview.
"When we first cast him, people were saying, 'You promised us a sexy one!'" producer Sue Vertue told the publication. "People weren't thinking of Benedict in that light at all."
Listing out another hurdle they faced, Vertue said: "When people said, 'Who's playing Sherlock Holmes?' and we'd say, 'Benedict Cumberbatch,' everyone looked very vague. Then we'd always have to spell his name."
But as far as Moffat is considered, Cumberbatch's fame has its downside as well. The heavy workload of its lead actor has resulted in constant delays in shooting the series, and the rumored air date for Sherlock season 4 is set for 2016.
Cumberbatch's latest project is the portrayal of gay mathematician Alan Turing in "The Imitation Game." It is slated for a November 21, 2014 release.