Shelly-Ann Fraser-Pryce of Jamaica retained the title of fastest woman on the planet on Sunday (Indian time) by winning the 100 metres race with a time of 10.75 seconds at the London Olympics 2012.
The 25-year-old Jamaican defended her title, bettering her gold medal performance of 10.78 seconds at the Beijing Olympics four years ago. Gail Devers and Wyomia Tyus of United States are the only other woman to defend the title of Olympic 100-meter champion.
Shelly-Ann Fraser-Pryce edged Carmelita Jeter of the United States who won Silver with 10.78 seconds performance. Another Jamaican Veronica Campbell-Brown won Bronze, crossing the 100 metres mark in 10.81 seconds. U.S. sprinters Tianna Madison was placed fourth with 10.85 seconds and Allyson Felix in sixth position with 10.89 second timing.
Shelly-Ann Fraser-Pryce, who became the first Jamaican woman to win gold in the 100 metres event at 1008 Beijing Olympics, dropped to the track on learning her victory before celebrating with the cheering crowd.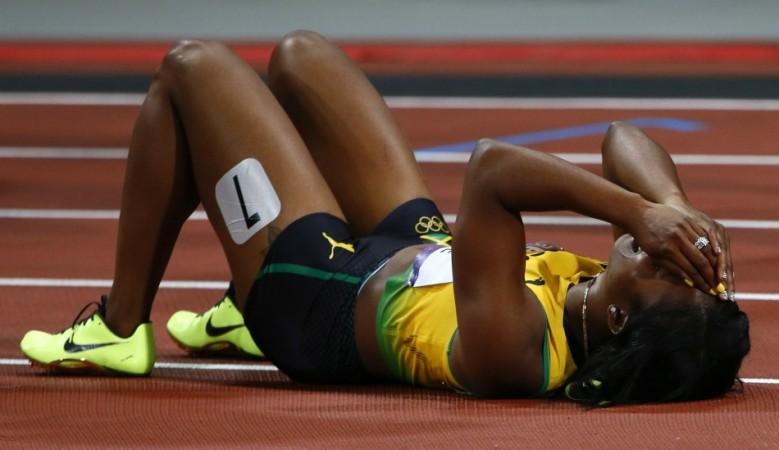 She hinted her victory during the semifinal heat by finishing the line in 10.85 seconds, which she bettered in the final. She finished fourth in the 2011 world championships but came back strongly in the Olympics.
Jamaican women swept the 100 metres race event at the 2008 Beijing Olympics with Fraser-Pryce winning the Gold and her teammates Sherone Simpson and Kerron Stewart winning the silver (they were awarded silver medals, and no bronze medal in the event).
Florence Griffith-Joyner of U.S. holds the Olympic record with a time of 10.61 seconds at 1988 Seoul Olympics.