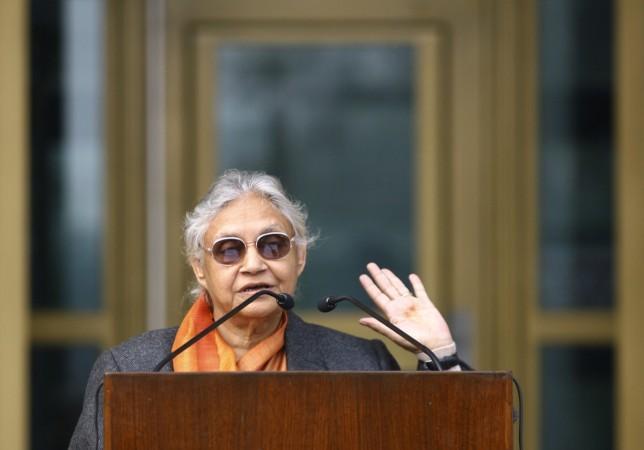 Putting an end to the confrontation with the NDA government that ordered UPA-appointed governors to quit, former Delhi Chief Minister Sheila Dikshit resigned as Kerala Governor on Tuesday.
Until Monday, she resisted stepping down from her position, however, after meeting Union Home Minister Rajnath Singh and President Pranab Mukherjee on Monday, she finally agreed to put in her resignation papers, PTI reported.
Her resignation comes a couple of days after Maharashtra Governor K Sankaranarayanan resigned on Sunday following his transfer to Mizoram.
Refusing to shift to Mizoram and serve as its governor, Sankaranarayanan resigned saying he would now move back to politics.
Ahead of Dikshit and Sankaranarayanan, five other governors have resigned while Uttarakhand Governor Aziz Qureshi has moved court, challenging NDA government's orders to UPA-appointed governors asking to resign.
He alleged that only the country's President holds the right to ask a governor to resign and not the ruling party, according to NDTV report.
Dikshit served as Delhi's CM from 1998 to 2013, after which Kejriwal came into power giving a blow to Congress government.