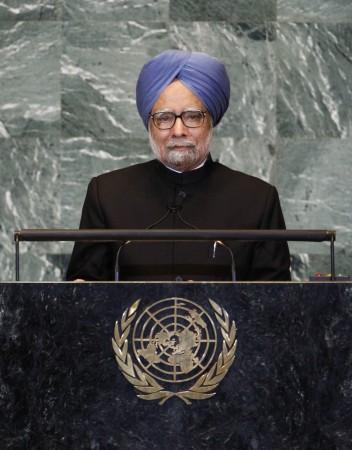 Prime Minister Manmohan Singh presented India's initiatives in regards to terror threats and safety concerns surrounding the nuclear programmes at the Plenary of the Nuclear Security Summit in Seoul on Tuesday.
While addressing the world leaders at the summit, PM Singh warned that nuclear terrorism will continue to haunt the world as there are terrorists trying to get access to nuclear war heads.
"India is acutely conscious of this threat. Our resolution at the General Assembly on measures to deny terrorists access to weapons of mass destruction has been adopted by consensus since 2002." said the Indian Prime Minister.
"India fully shares global concerns on nuclear terrorism and clandestine proliferation, which continue to pose serious threats to international security. At the same time, given India's growing energy demands, we see nuclear energy as an essential component of our energy mix," he added.
Singh stressed the importance of harnessing the developmental benefits of nuclear science and technology.
"Strengthening nuclear security assists India's objective of promoting a safe and secure expansion of civil nuclear energy. We must continue to harness the numerous developmental benefits that nuclear science and technology offer, especially for developing countries," he said.
Noting that India has always been endorsing the shedding of nuclear arms as it's the best way forward to ensure safety and peace across the world, PM Manmohan Singh said, "Global nuclear disarmament remains the most comprehensive and elaborate proposal to achieve this objective."
"Attaining the goal of a nuclear weapon-free world will require commitments embedded in an agreed multilateral framework involving all states possessing nuclear weapons. This should include measures to reduce nuclear dangers by reducing the salience of nuclear weapons in security doctrines and by increasing universal restraints on the first use of nuclear weapons," he added.