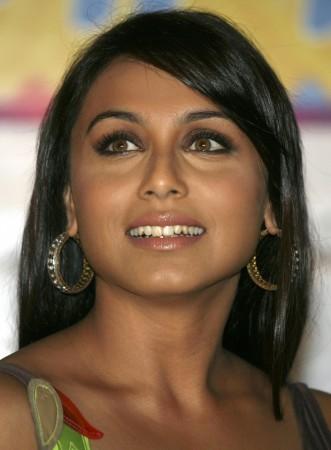 Shatrughan Sinha, who surprised everyone when he accidently referred to Rani Mukherjee as "Rani Chopra" at an event, said that he is not apologetic for his remark.
The actor-politician, popularly known as 'Shotgun', maintained that he only stated the truth.
"I only stated the truth. Either you should not ask me to speak in public. If you do, you better be prepared for some frankspeak," the actor said, according to Zee News.
"I was asked to speak on the great Yash Chopra. While I was mentioning the family members my wife reminded me that I had forgot to mention Aditya Chopra. To this I replied, 'I have mentioned Rani Chopra and that is as good as mentioning Aditya Chopra too.' I see no harm in this. I didn't think it would become such an issue," the 67-year-old actor added.
At the unveiling of Yash Chopra's statue on 11 February, Sinha addressed Rani's last name as "Chopra".
Yash Chopra's wife Pamela, his youngest son Uday, Parineeti Chopra, Poonam Dhillon, Shatrughan and his wife were among the others who were present at the event
While thanking the late filmmaker for his contribution to the film industry, Shatrughan called out everyone's name present at the event. When he did not mention Aditya's name, Shatrughan's wife, who was standing behind him pointed it out to him to which he replied, "When I am saying Rani Chopra name it is obvious that I will take Aditya's name. (Jab maine Rani Chopra ka naam liya hai toh zaahir si baat hai ke Aditya ka bhi naam leta)."