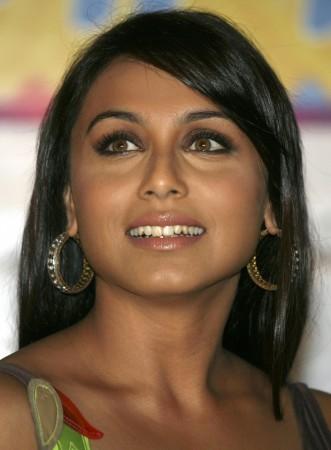 Rani Mukherjee and Aditya Chopra's efforts to keep their relationship under secrecy have finally met a dead end after veteran actor Shatrughan Sinha made a major faux-pas at an event on Monday.
Shatrughan Sinha, popularly known as 'Shotgun', at the unveiling of Yash Chopra's statue on Monday night addressed Rani Mukherjee as "Rani Chopra".
"I have not worked with Yashji much neither he has given me any break, but there is a good relationship with yashji and his family," Shatrughan said in a speech while thanking the Chopra family.
"I am thankful to Yash Chopra, for making such wonderful films. He was a legend in himself. The showman was the king of filmmakers. On this occasion of unveiling of late filmmaker Yash Chopra's statue, I thank Yashji his Pamela Chopra, Uday Chopra, and everyone present here including Parineeti Chopra and Rani," he added.
When he did not mention the name of Yash Chopra's elder son, his wife told him that he missed out on Aditya, to which Shatrughan replied and said, "When I am saying Rani Chopra name it is obvious that I will take Aditya's name. (Jab maine Rani Chopra ka naam liya hai toh zaahir si baat hai ke Aditya ka bhi naam leta)."
After hearing that, Rani's eyes opened wide and she covered her mouth in shock. Apparently, there were rumours suggesting that the actress tied the knot with director-producer Aditya in a private ceremony last year.
Check out the video here: