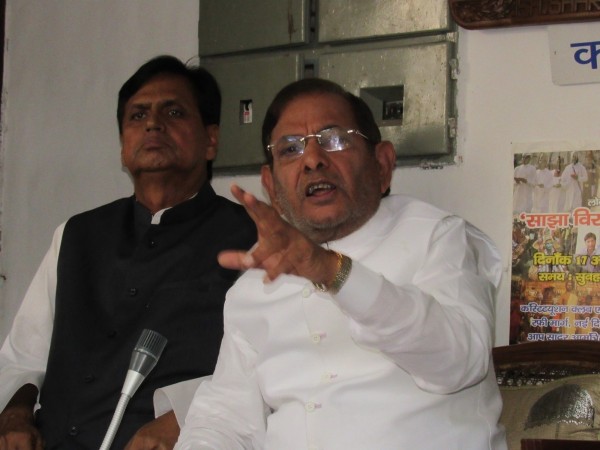 Vice-President Venkaiah Naidu on Tuesday, December 5, disqualified Janata Dal (United) leader Sharad Yadav from Rajya Sabha, following an earlier plea by JDU which alleged that two of its party members -- Yadav and Anwar Ali -- have lately indulged in anti-party activities.
Referring to the 2015 Mahaghatbandhan (grand alliance) of Congress, JDU and RJD, Yadav tweeted, "I am disqualified from Rajya Sabha as Mahagathbandan which was formed to defeat NDA in Bihar & after 18 months to break it & joining NDA to remain in power & if to speak against this undemocratic style is my fault I will continue to fight to save democracy."
Yadav claimed that the JDU has long been functioning in an undemocratic fashion and his exclusion from the Rajya Sabha is because he questioned the party's wrong working pattern.
The 70-year-old politician criticised JDU chief Nitish Kumar as he recalled Kumar's decision from July to break the grand alliance with Congress and RJD and join hands with the Bharatiya Janata Party (BJP).
The JDU members had in August decided to strike off Yadav's name from the MPs list in Rajya Sabha, after Yadav was noted for criticising the party and its cadres, the Times of India reported. Yadav had also claimed that JD(U) is not Nitish's party alone, it is his too.
Although Yadav has been removed as a member of Parliament in the upper house, he claimed that he still stands with the grand alliance that was given a mandate by 11 crore people in Bihar, back in 2015 Assembly elections to rule for five years.