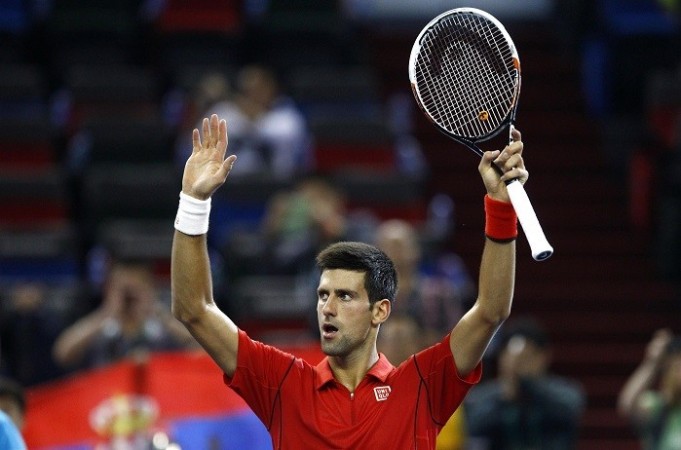 Novak Djokovic is in such good form that not even a rolled ankle can stop him from handing his opponent a bagel.
The Serbian was at his ruthless best at the Shanghai Rolex Masters, romping to a 6-2, 6-0 win over Marcel Granollers, and all that despite suffering an injury scare early in the second set.
"It was just an awkward movement," Djokovic said of the injury. "I was in an off balance position. I was running and I made a quick movement that caused a sharp pain at that instant moment.
"But after the match we determined that it's nothing serious, so it's all fine."
Djokovic's next opponent is Italian Fabio Fognini, who gave Rafael Nadal quite a scare last week in the China Open, with the Spaniard having to rally back from a set down in the quarterfinals.
"I saw some part of that (Nadal-Fognini) match," Djokovic said. "He was playing great. But I think that slower surface, little bit higher bounce, suits him better than here.
"I think the centre court here in Shanghai plays much faster than the one in Beijing. It's a different ball. Just the ball stays quite low.
"But again, not taking anything away from his qualities. He's for a reason where he is now. He's had a great summer. He's obviously feeling much more comfortable on the court."
If Djokovic wins against Fognini, then the Serbian will potentially set up a dream quarterfinal with Roger Federer, who plays Frenchman Gael Monfils on Thursday.
Federer, who is currently ranked seventh in the world, needs a good showing at the Shanghai Masters to seal a place in the ATP World Tour Finals in London, the season-ending tournament that sees the top eight players slug it out - there will be an extra place now, though, with Andy Murray pulling out