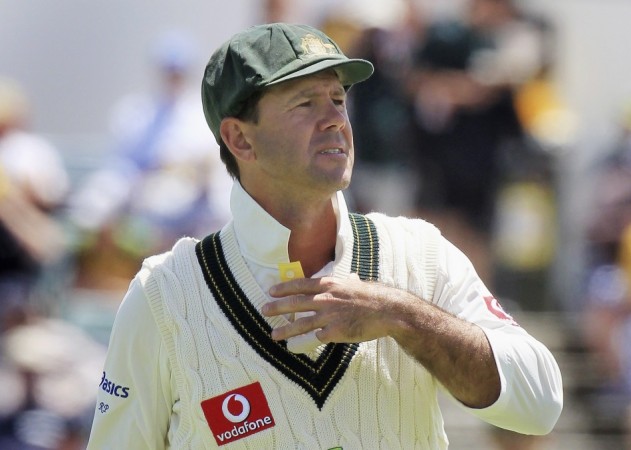 Trust Shane Warne to always stir up a hornet's nest. The Aussie legend accused Ricky Ponting of being "jealous" of Michael Clarke, the reason why the former Australian captain criticised Clarke in his autobiography recently.
There was no leaving the ball alone on the subject of Alastair Cook's competence as captain either, with Warne none too amused by the England skipper's "negative" tactics.
But the talking point was Warne's defence of Clarke, with the leg-spinning great believing Ponting's comments on "Pup" was due to the superior form shown by the current Aussie captain when Ponting's prowess with the bat was on the wane.
"I know he beats himself up mercilessly about being the only Australian captain ever to lose three Ashes," Warne told reporters in England ahead of the Ashes. "And I know Ricky made that horrific decision to put England in at Edgbaston in 2005. I don't want to be mean about Ricky -- he's a good guy and he tried to do the best he could.
"But to bring up the stuff about Pup [Clarke] -- maybe there was a bit of jealousy, because Pup was batting so well and Ricky was not making any runs. To me, Michael's very well respected. The best captains keep stuff in the dressing room. No-one ever finds out about it. That's what good leaders are about. So to hear all this in a book is pretty ordinary."
During the recent Ashes series in England, which the hosts won 3-1, Warne was pretty vocal about Cook's captaincy style -- rather "unimaginative and negative" according to the lover-of-the-spotlight 44-year-old.
"It's all about the brand and style of cricket you want to play and what you stand for as a captain," Warne added. "I'm just telling it the way I see it. If it offends people, ignore it. At the end of the day it's all about winning.
"He can be negative, boring, not very imaginative, and still win and be happy. But I'll tell you my opinion: I think Alastair Cook has to be more imaginative. I think if Australia play well and he continues to captain the way he does, England will lose the series."
Cook has been seen receiving advice via notes from the dressing room, not something that you want from your leader on the field. Warne believes Clarke is a far more imaginative captain and currently the best in the business.
"He [Cook] lets the game drift," Ware said. "He waits for the game to come to him. I don't think he can captain the side like that. For me, Michael Clarke is the best captain in the world at the moment. He just has a lot of imagination. Cook would never have a leg slip, bat-pad and leg gully, like Clarke did for Jonathan Trott in the summer."
Australia were disappointing in England, but with the Ashes now in Aussie territory, Warne thinks Clarke and co. can bounce back with a series win.
"I think in the last few Tests of the last series there were enough encouraging signs for Australia to say, 'We're not far away.' Fast forward to this series, on Australian soil, in Australian conditions, and I think England have to play the best cricket they possibly can to win. I think if they don't, or if Australia don't allow them to play well, I think Australia will win," he said.