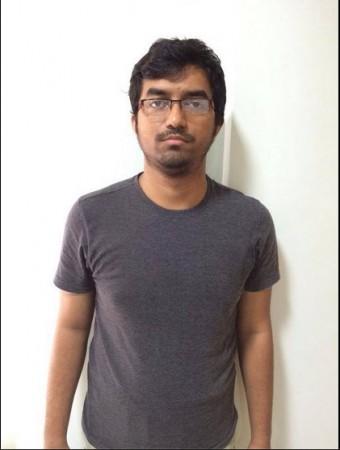 Mehdi Masroor Biswas, the Bengaluru executive who was arrested on Saturday in connection with the ISIS propagandist Twitter account 'Shami Witness', was close to terrorists from the Islamic State, the police said.
Biswas reportedly confessed that he was operating the 'Shami Witness' Twitter account, one of the most popular accounts followed by jihadists and ISIS sympathisers.
"Mehdi helped ISIS recruits and was particularly close to an English-speaking terrorist of the group. He helped ISIS in waging war against Asiatic powers," Bengaluru police said at a press conference on Saturday.
"His Twitter handle had become a source of information for new recruits of ISIS," Karnataka DGP Pachau said, as reported by news channels.
The police, however, said that Mehdi had never traveled out of India. He used to read about Jihadist activities online and then posted propagandist information on his social media accounts.
While most of his Twitter posts were retweets, he is also said to have often posted original content.
@CPBlr - Bengaluru City Police arrest Mehdi Masroor Biswas owner of ShamiWitness twitter handle pic.twitter.com/DwKsnEBGy6

— BengaluruCityPolice (@BlrCityPolice) December 13, 2014
The Bengaluru police have registered an FIR against Mehdi, who was arrested early on Saturday, under sections 125 of IPC, 18 and 39 of Unlawful Activities Prevention Act and 66 of the IT Act, according to The Times of India.
"Multiple leads from multiple agencies helped police track his location," the police said.
The 25-year-old, who hails from West Bengal, was an engineer by qualification. He was working with a Bengaluru-based multinational company since 2012.
UK-based Channel 4 had first tracked the Twitter account to India and even interviewed Mehdi.
"If I had a chance to leave everything and join them (ISIS) I might have.. my family needs me here," Mehdi had told Channel 4.