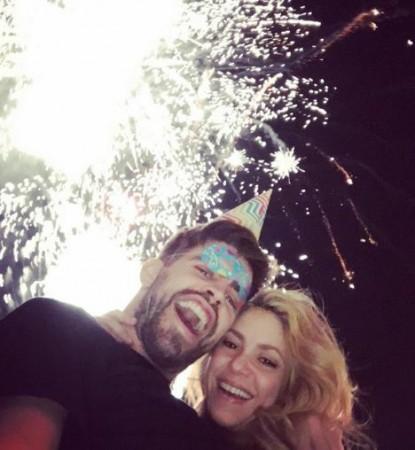 Sure, all couples celebrate most special days of their lives together. However, singer Sharkira and her partner, footballer Gerard Piqué, are taking this a step further and will celebrate their birthdays together.
Whether by coincidence or a stroke of luck that prophesied their loving relationship, Shakira and Piqué share the same birthday: 2 February. The Colombian crooner and the Spanish national team's centre-back met in 2010 when Piqué appeared in the music video for "Waka Waka (This Time for Africa)", which was the official song of the 2010 FIFA World Cup.
Possibly alluding to their first meeting, Shakira posted a clip from "Waka Waka" on her Instagram account a couple of weeks ago and said it was the song and the video that changed her life.
Although rumours of they dating began almost immediately afterwards, Shakira officially confirmed the relationship only in 2011, when she posted a photo with Piqué and captioned it: "I present to you my sunshine". The couple welcomed their first son Milan on 22 January, 2013, and second son Sasha on 29 January, 2015.
In celebration of Shakira's 39th and Piqué's 29th birthdays, here are some rare, adorable photos of the couple and their children: