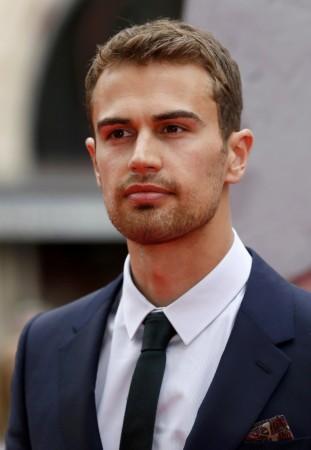 After making waves for his role opposite Shailene Woodley in "Divergent", actor Theo James has now landed a role in the hit TV series "Downtown Abbey". And if rumoured girlfriend Woodley had her way, the actor would also appear in the very popular "Game of Thrones."
During a recent interview with Total Film, Woodley revealed her liking for the fantasy drama series and how James can fit the bill.
Regarding the series, James admitted that he has not been able to catch up with the show since it kicked off in its fourth season, but nevertheless likes watching TV. Meanwhile, Woodley insisted that James should not only take out time for "Game of Thrones" but should also act in it.
"I think you would be in that", she told James.
However, James did not show much interest in being a part of hit drama series and said:"I've been watching True Detective, that's my HBO geek-out at the moments. It's great."
Does that mean James could be seen playing a part in "True Detective"? Now that he has expressed his liking for the series, the makers could very well mull over the idea.
Meanwhile, buzz is that James could be seen in another book to big screen adaptation. Becca Fitzpatrick's bestselling novel, "Hush, Hush" is being made into a movie and the "Divergent" actor is apparently in talks for the main lead.
Fans believe that the English actor could very well play the part of Patch Capriono. "Hush, Hush" is a story of Nora Grey, a teen, whose life is being put at risk after she starts romancing Patch, who is a fallen angel and is desperate to turn into a human being.
Apart from James, "Vampire Diaries" actor Ian Somerhalder is also said to be in talks for the lead role. But fans think that James who has played vampire in "Underworld" would make a great choice for role of Patch.
James and Woodley are currently busy shooting for "Insurgent".
[ED:VS]