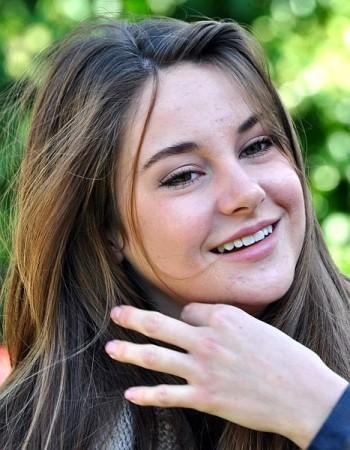 After being linked to her "Divergent" co-stars Theo James and Ansel Elgort, Shailene Woodley seems to have found love with "Juno" actress Ellen Page.
Page came out as gay early this year in a moving speech at "Time to Thrive," a conference to promote the welfare of LGBT youth, and spoke about being tired of lying by omission.
The coming out process has been a difficult one, and through these trying times, Woodley has been a source of support, the July 14 issue of OK! Magazine claims. The story is based on very little facts, which include a quote from an unidentified source, saying the relationship between the two actresses turned romantic after Page came out.
"Ellen really leaned on Shailene through the coming out process," the source said, according to Classicalite.
Other absurd proofs provided by the magazine is a photograph of Woodley and Page standing together, and the statement made by the "Divergent" star of falling in love with people, and not their sex.
"I fall in love with human beings based on who they are, not based on what they do or what sex they are," Woodley told The Hollywood Reporter in March.
Other reports point out Woodley's obsession with Miley Cyrus as a hint that she is bisexual. In the July issue of Vanity Fair, Woodley defended Cyrus, who has been criticized for her raunchy behavior, saying as long as the singer isn't doing "mean things," people should remain off her case.
"Why are all these parents or all these people freaking out about Miley being herself?" she told Vanity Fair, according to TIME. "Miley isn't rude or mean or cruel to anyone in her actions... She's not in the world doing mean things.
"If you don't want your kids to watch it, you know, you can change that situation at home, but don't make a big deal of what she's doing. Regardless of whether you agree with what she's doing or not, it's none of your business what she does."
It remains to be seen if there is any truth to the story, but Woodley's personal life has been as under scrutiny as her professional life.
When "Divergent" released, the actress was linked to her co-star James after their on-screen chemistry became a hot conversation topic. But, it was later revealed that James was already involved with actress Ruth Kearney.
She once played the role of Jessica Parker in the ITV drama, "Primeval," and the couple has been dating for about five years. Producers of "Divergent" did not want to publicize their relationship, as they feared it would jeopardize the fan base of Woodley and James, reports said.
Similarly, Elgort, too, appears to be in a committed relationship with a ballerina, Violetta Komyshan.