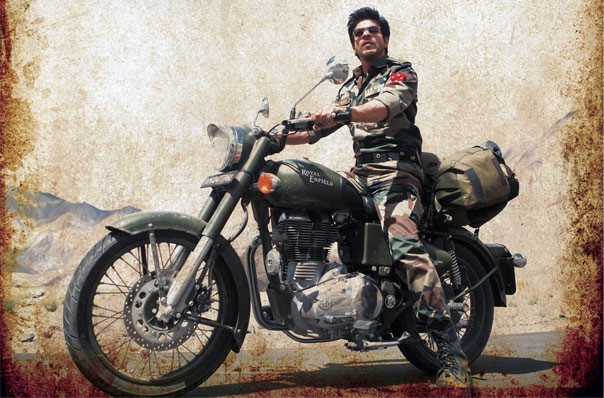 As the year 2012 is approaching an end a number of award functions are held to honour celebrities.
Recently, Big Star Entertainment Awards was held in Mumbai to honour those who have excelled in movies, music, television, sports, theatre and dance.
Bollywood Badshah Shahrukh Khan bagged two awards at Big Star Entertainment award event along with Abhishek Bachchan and Priyanka Chopra.
The 47-year-old actor won Entertainer Of The Year award at the event on Sunday night. He along with Katrina Kaif won Best Romantic On-Screen Couple award for their pairing in "Jab Tak Hai Jaan".
"Jab Tak Hai Jaan will always be a special film for me. I will always be thankful to Yash-ji [Yash Chopra]. I get really excited with awards," Shahrukh told IANS.
"No matter how many I have got, they have the same effect on me, like they did when I was new in the industry. I almost become like a kid in the candy store. This was the first time I worked with [Katrina] and see what happened! Katrina is a very hardworking girl and it was a pleasure working with her," he added.
"Jab Tak Hai Jaan" is Katrina's first film opposite Shahrukh. The romantic movie was legendary filmmaker Yash Chopra's last directed film before he passed away on Oct 21.
While Abhishek Bachchan won the Best Actor - Comedy for his action comedy film "Bol Bachchan" which was released earlier this year, Ranbir Kapoor and Priyanka Chopra bagged the Best Actor Male and Best Actor Female awards, resepctively, for their film "Barfi!"