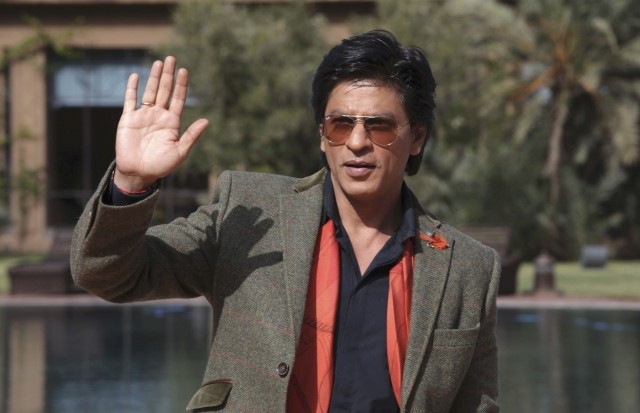 Parle Agro India has signed Bollywood king Khan, Shahrukh, as the brand ambassador of its largest-selling mango drink, "Mango Frooti". This is the first time in 27 years that Frooti has signed a Bollywood celebrity as big as Shahrukh for the endorsement.
Shahrukh, who has already shot a TV ad for the new product with children, has said that he is "delighted" to be the face of the mango drink.
"I'm delighted to be the face of Frooti, the mango drink that the entire nation has always been fond of. There's hardly any brand that conjures up so much joy, so much desire and so much magic around it like Frooti does. I feel really good about this association and I hope you enjoy watching the ad as much as I enjoyed being a part of it," Shahrukh said in a statement.
The first commercial ad shows SRK drinking frooti on a hot summer's day in a football ground oblivious to the attention he was drawing from a bunch of very young football players who were thirsting for the mango drink.
When Khan finishes drinking Frooti he looks around and notices the players (grown up) staring at him while drooling uncontrollably for the mango drink.
He asks them "What?" and brings them back to reality after which the players get back to their work.
During the ad shoot, Shahrukh sang to Frooti tunes and also played with the kids on the sets.
"It is a bold statement to make within the category and it will do the brand a great deal in the current competitive landscape," Sajan Raj Kurup, founder and creative chairman at Creativeland Asia that handles Frooti account, told Economics Times.
The official quoted earlier said, "The firm is taking forward its Jaago Re theme with its new association with Khan."
Check out the ad here: