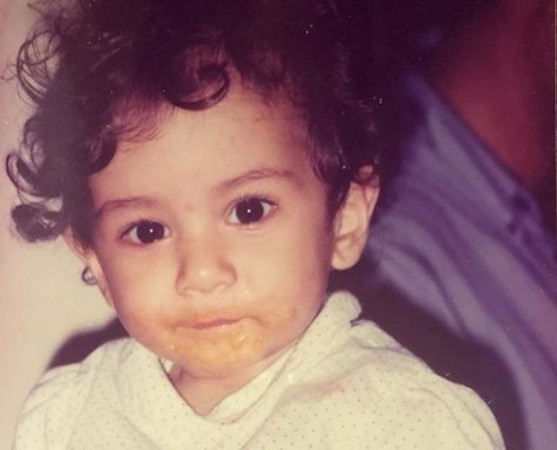 Shahid Kapoor's wife Mira Rajput recently shared an adorable picture of her childhood on social media. While fans loved the innocent little Mira, we found her look-alike.
Do you know who she is? Mira, as a kid, looked like her daughter Misha.
The two have a lot of similarities and one can get confused looking at the picture recently shared by Mira. Both of them have those curly hair and button eyes.
Take a look here:
This is not the first photo that Mira has shared from her childhood, but this one is a carbon copy of Misha.
Mira is not a star, but her elegance, appearances at events and beautiful look have made her a celebrity. Paparazzi are always behind the mother-daughter duo for pictures.
While Mira doesn't shy away to be clicked with Misha, Shahid seems to hesitate when his daughter's pictures are taken.
Even several brands have approached Mira for commercials with Misha. In fact, one brand had approached Mira, but Shahid was against it.
According to an earlier report in Bollywood Bubble, one brand approached Shahid and Mira and wanted their daughter Misha to be its face. While mommy Mira was quite excited about the offer, daddy Shahid apparently had a different opinion.
Shahid was not too keen on making Misha a part of the glamor world as he felt she was too young for it. "My daughter didn't choose this glamorous life. What's her fault? I hate to think of all the glare that's on her. That is probably the only time I feel I should have had another job. I don't want her to deal with it. It's not good for children to go through this. They have a right to a normal childhood," Shahid had told Mid-Day.