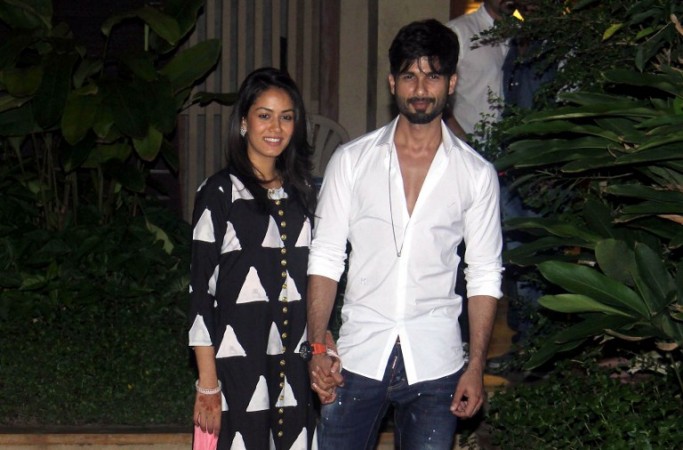 Shahid Kapoor's wife Mira Rajput was scared of the actor after she watched his performance in the special screening of "Udta Punjab." Shahid plays the role of a drug addict rockstar named Tommy Singh in the film.
When asked about Mira's reaction after watching the movie, Shahid candidly told ANI that his wife was sitting two feet away from him after the film's interval. "Then she said please tell me you are not Tommy Singh," Shahid said.
Shahid had impressed fans with his intense performance in "Haider" and looks like the actor is ready with another power-packed performance in "Udta Punjab." Directed by Abhishek Chaubey, the flick is based on the issue of substance abuse in the state of Punjab.
The film also features Alia Bhatt as an aspiring Hockey player, Kareena Kapoor Khan as a doctor and Diljit Dosanjh as a cop. The trailer of "Udta Punjab" was released some time back and it suggested that the movie will have a lot of curse words.
Although the trailer had received a positive response from the audience, the film is currently stuck under censor board hassles. It was reported that the Examining Committee had given "Udta Punjab" "A" certificate and suggested as many as 18 cuts. There was also a buzz that the film has been banned. However, the CBFC chief had cleared that the committee has no authority to ban a movie.
"We have not recommended any cuts. Yes, the Examining Committee had a few reservations and couldn't come to the consensus on the film, because of which they suggested that the makers take the film to the Revising Committee. However, the makers decided to move to the tribunal instead, which is absolutely their call. Our decisions at the CBFC are not based on what a certain political group has to say about a movie. There is no ban from our end. We aren't authorised to ban a movie; we can pass it or reject it," Pahlaj Nihalani told the Times of India.