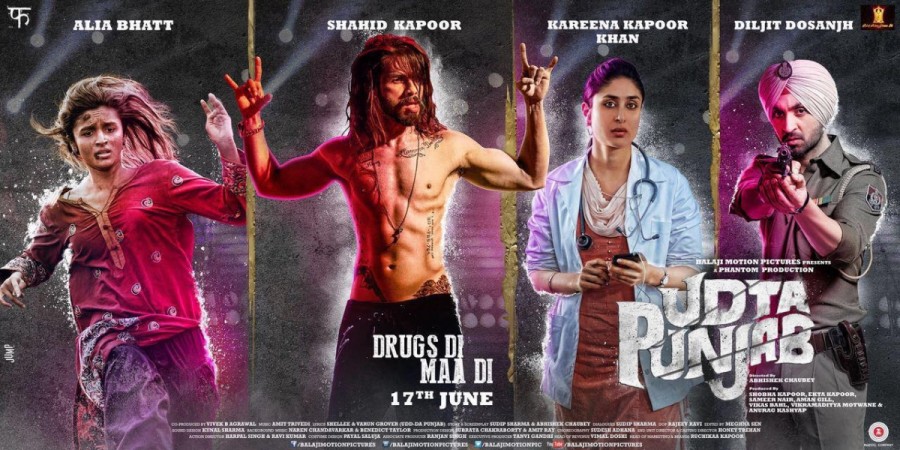 The "Udta Punjab" trailer, which was out three weeks ago, is laden with expletives and the Central Board of Film Certification (CBFC) has modified it only now. The reason for delay is not known.
Last month, co-producer Anurag Kashyap had tweeted praising the board for not beeping the foul language or unnecessarily snipping scenes from the trailer. According to a DNA report, it could be his post that brought the happy realisation that the trailer hadn't been censored.
Presenting a conflicting narrative, an insider told the daily that the trailer wasn't sent to the board for any kind of review. "The trailer had not even come to the CBFC when it was put on the internet. Now it has been certified with the language seriously toned down," the daily quoted the source as saying.
The CBFC chief Pahlaj Nihalani said the expletives have now been removed for theatrical viewing and the trailer has been tailored "suitably." "The trailer has now been viewed and suitably modified," he added.
With this what comes to mind is: given the premise, will the film be passed with too many cuts?
While that story is for another time, what has everyone's attention this moment is the "Chitta Ve" song. The beats, tunes and lyrics complement each other, making Shahid Kapoor's Tommy Singh look like a brazen and unabashed rockstar, who is helplessly addicted to drugs.
Directed by Abhishek Chaubey, the film arrives in theatres on June 17. Alia Bhatt, Kareena Kapoor Khan and Diljit Dosanjh play interesting and significant roles in this thriller. Alia plays a Bihari migrant, Kareena a doctor and Diljit a cop working towards dissecting the drug racket in Punjab.