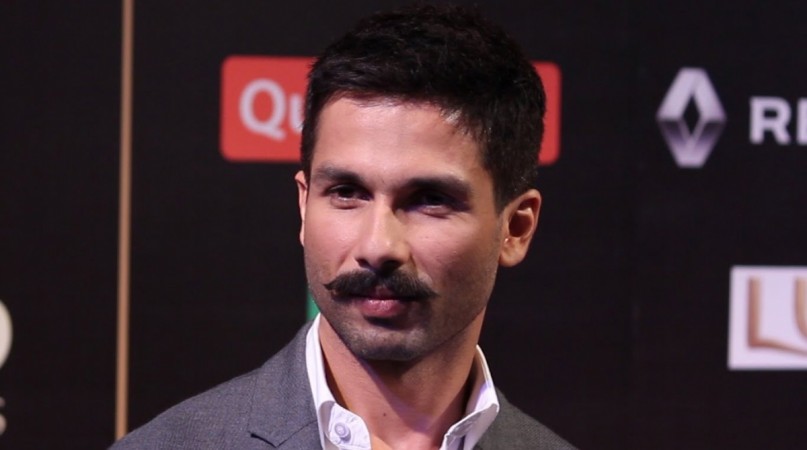 The Hindi remake rights of Rakshit Shetty's "Godhi Banna Saharana Mykattu" have been reportedly sold to producer Boney Kapoor. The buzz is that Shahid Kapoor will star in the forthcoming Bollywood flick.
A source told Bangalore Mirror that the rights of "Godhi Banna Sadharana Mykattu" have been acquired by Boney Kapoor for Rs. 50 lakh. While Anupam Kher is likely to step into the shoes of Ananth Nag in the Hindi version, Shahid Kapoor is expected to play the character enacted by Rakshit Shetty in the original.
The makers and Boney Kapoor's discussions over the rights lasted for a week leading to the two sides signing the deal last Saturday (July 9).
"Godhi Banna Sadharana Mykattu," which has been appreciated by many celebrities, including Puneeth Rajkumar, was written and directed by debutant Hemanth Rao. It tells the story of a son's search for his missing father. The good content and powerful performance of Ananth Nag were the highlights of the flick.
The movie is also being remade in Tamil and Telugu. Versatile actor Prakash Raj has acquired the remake rights. After signing the deal, he tweeted, "#godhibannasadharanamykattu proud of this team 4 ushering novelty in #kannadacinema thank you audience 4the response. [sic.]"
"It's a joy to see such fresh talents #thithi #godhibannasadaranamykattu #uturn #karva being welcomed...by kannada audience.Happy days cheers. [sic]", Prakash Raj added.
The Kannada film turned out to be a hit at the box office.
Meanwhile, Rakshit Shetty is getting ready for his next movie, which will be produced by HK Prakash of "RangiTaranga" fame. Editor Sachin, who had earlier worked in the actor's films such as "Simple Agi Ondh Love Story" and "Ulidavaru Kandanthe," turns independent director with this untitled flick.
In other news, Rakshit Shetty's "Kirik Party" has completed its first schedule.