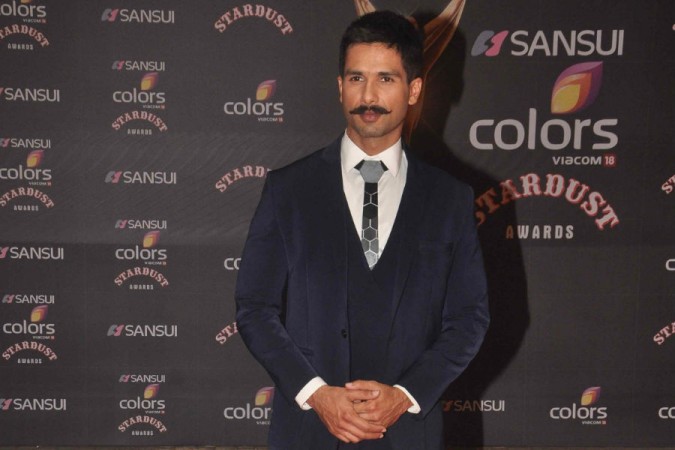 Shahid Kapoor's look in his upcoming movie "Rangoon" has become the talk of the town and for all the right reasons. The actor shared a photo on Instagram from the sets of "Rangoon" in which his rugged appearance looks impressive.
Shahid took to Twitter and called "Rangoon" as the most "demanding and exhausting" schedule of his life. Simultaneously, he shared a photo on Instagram with the same caption and hashtag #rangoondiaries.
The picture shows Shahid in a robust look with dust all over his body. The actor also sported long beard in the photo. Apparently, Shahid will have multiple looks in "Rangoon" as earlier he was seen having just a moustache.
Directed by Vishal Bhardwaj, "Rangoon" will present Shahid in the role of a soldier. The film also features Saif Ali Khan and Kangana Ranaut, who will reportedly portray the characters of a film-maker and an actress, respectively.
The film is apparently set on the backdrop of the World War II and is a love triangle. This is not the first time that Shahid is working with Vishal, as the duo had teamed up earlier for "Kaminey" and "Haider." The actor's performance in both the films was well appreciated.
However, the trio, Shahid, Saif and Kangana, have never worked with each other before. There were reports that Kangana will have kissing scenes with both Shahid and Saif in "Rangoon." "Post marriage, Kareena and Saif decided that they will no more do kissing scenes onscreen. But, later the husband and wife maturely understood they have to be professionals and if the script demands such scenes, they have to abide by it. That's why after Kareena, Saif will be seen performing a kissing scene with his co-star Kangana Ranaut in the film 'Rangoon. Even Shahid has a few kissing scenes with Kangana,'" Absolute India had quoted a source as saying.